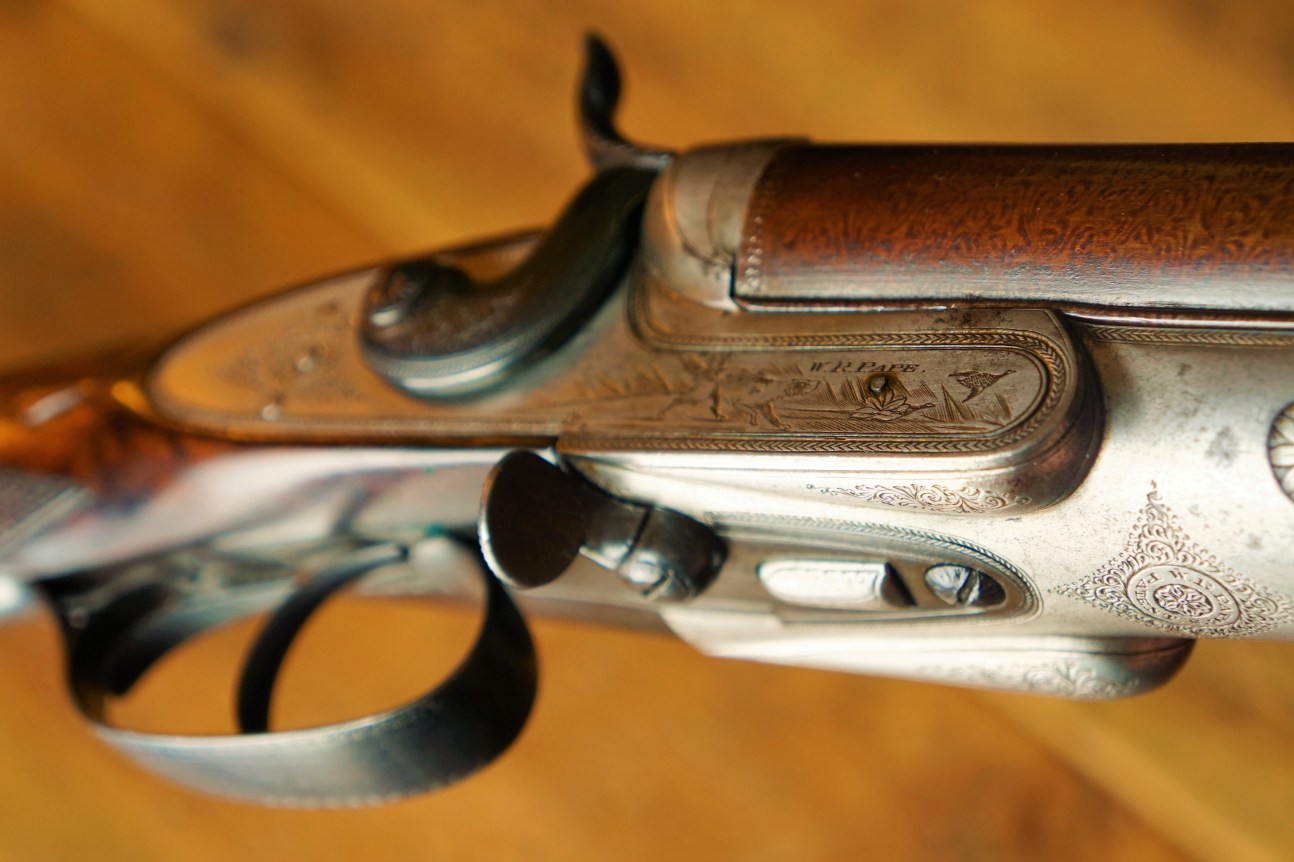 4
Pape 2037
A rare and shootable example of Pape's patent thumb-tab action, made in 1871 and the property odf a well-known gun writer. Black powder proof, sound mechancally, with good barrels and pretty wood. Not many people have one of these.
Enquire About this Gun
Details
Maker: Pape
Stock Number: 07E037
Gauge: 12
Weight: 6lbs 4oz
Stock
Grip: Straight
Length to centre: 13 1/2"
Forend
Catch: Patent Key Catch
Ejectors: N/A
Barrels
Type: Damascus
Rib: Concave
Length: 28 1/2"
Chambers: 2 1/2"
Choke: right: Cylinder left: I.C
Serial Number: 2037