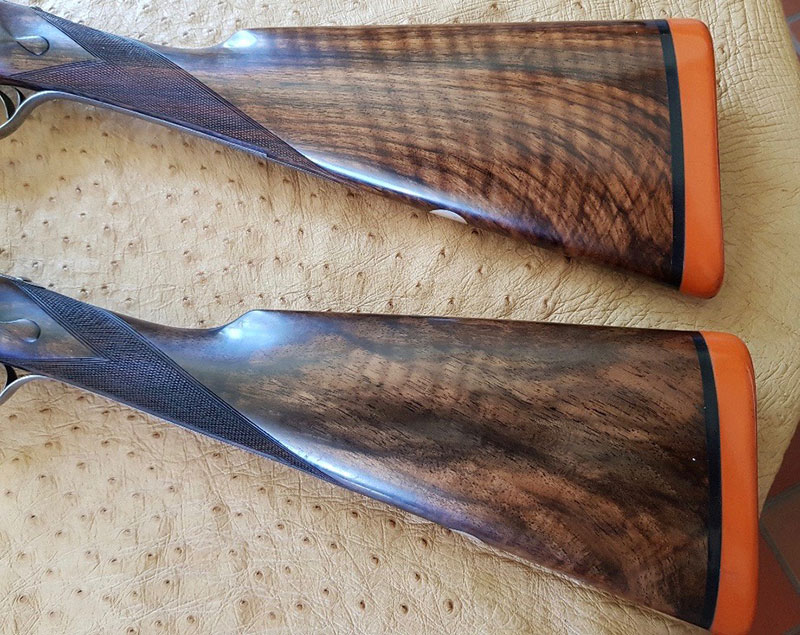 4
Purdey 1890
A nice, unmolested pair of Purdey self-opening sidelock ejectors in their maker's oak and leather case with correct labels. Made in 1890 with Whitworth steel barrels and proof tested for black powder. They retain the same specifications as when made.
Enquire About this Gun
Details
Maker: Purdey
Stock Number: 07M1890
Gauge: 12
Weight: 6lbs 9oz
Location: England
Stock
Grip: Straight
Length to centre: 14 1/4"
Forend
Catch: Anson
Ejectors: Purdey
Barrels
Type: Steel- Chopper-Lump
Rib: Concave
Length: 30"
Chambers: 2 1/2"
Walls: right: 20 left: 20