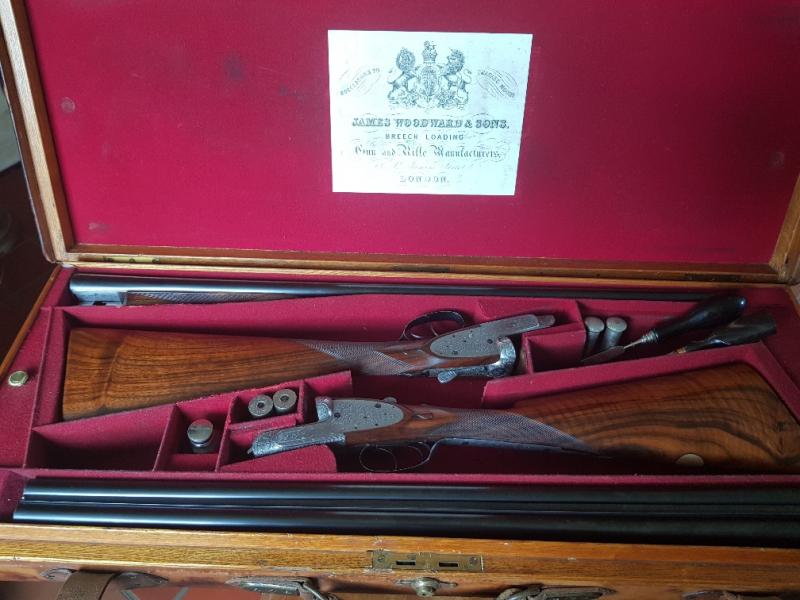 10
Woodward 5842 (Pair)
A pair of James Woodward 12-bore best sidelock ejectors. Made for the same customer in 1909 and 1913. Re-barrelled by Purdey in 1974 (Purdey owns Woodward). Cased as original with numerous Woodward branded accessories. A very well sorted pair of vintage sidelocks with modern barrels ready for another century of shooting.
Enquire About this Gun
Details
Maker: Woodward
Stock Number: 06M842
Gauge: 12
Location: England
Stock
Grip: Straight Hand
Length to centre: 14 5/8"
Forend
Barrels
Type: Steel Chopper Lump
Rib: Concave
Length: 28"
Chambers: 2 3/4"
Choke: right: 14 left: 1/2
Walls: right: 32 left: 32
Bores: right: .729" left: .729"
Serial Number: 5842 & 6121