Matthew Brown. Matthew is one of very few top photographers specialising in sporting guns. He is the son of Robin Brown, proprietor one of Birmingham's oldest surviving gun making dynasties, A.A. Brown.
John Ormiston. John was once a Director at Holland & Holland and managed the gun room at the Beretta Gallery. He has a lifetime in the Gun Trade and a wealth of experience in the field.
Nick Harlow. Dr Nicholas Harlow is the Gunroom Manager at James Purdey & Sons in London.
Gene Williams. Gene is a retired military serviceman from the United States with a particular interest in E.M Reilly.
James Reynolds. James is a working gun smith who rescues vintage guns from the scrap heap daily and keeps our old guns working effectively from his Yorkshire workshop.
Richard Brown. Richard is a direct relation of gunmaker Alex Henry and collaborated with Donald Dallas on the book about him.
Eddie Sahakian. Eddie is proprietor of Davidoff in London, and the Eddie Sahakian Cigar Bar at the Bulgari Hotel. He has a lifetime of experience and unrivalled expertise.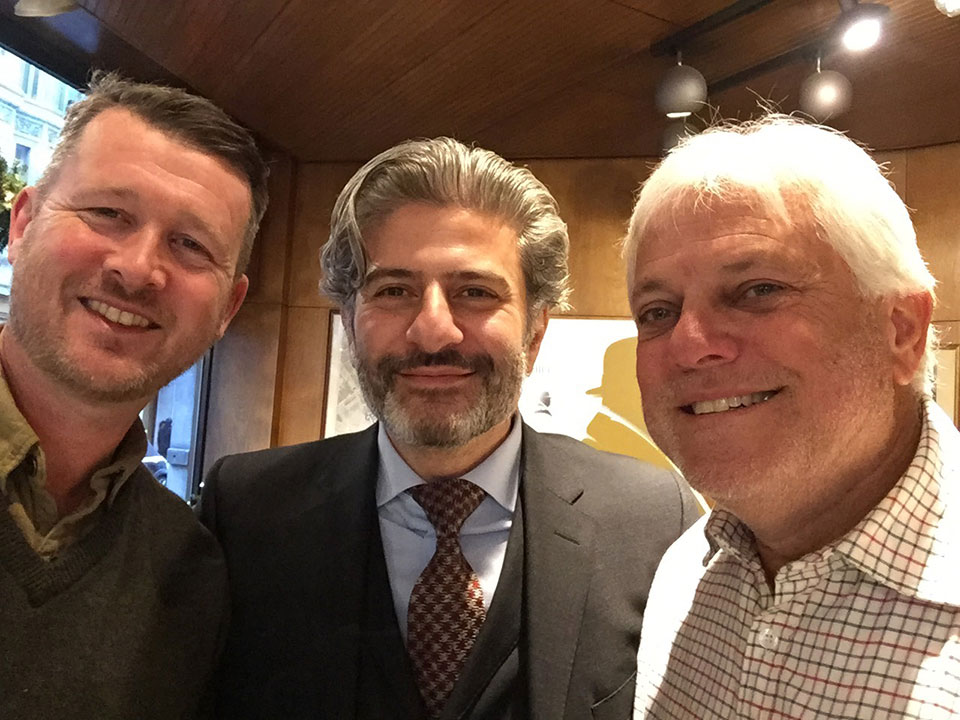 Michael Joseph. Michael is an avid big game and bird hunter and proprietor of Joseph's cigar store in Richmond Texas, where his expertise in non-Cuban cigars can be credited to John F. Kennedy.
Vic Venters. Vic is one of the most respected gun writers in the USA. He has long been associated with Shooting Sportsman magazine and has a number of books to his credit, including 'Gun Craft' and 'Best of British'.
Donald Dallas. Donald needs no introduction to readers. His histories of the major British gunmakers have set the modern standard. Now retired from teaching, Donald is Holt's resident historian.
Published by Vintage Guns Ltd on (modified )