Caynham Court, located just two miles from Ludlow town centre, was listed in the Domesday Book, as owned by Ralph de Mortimer, in 1086.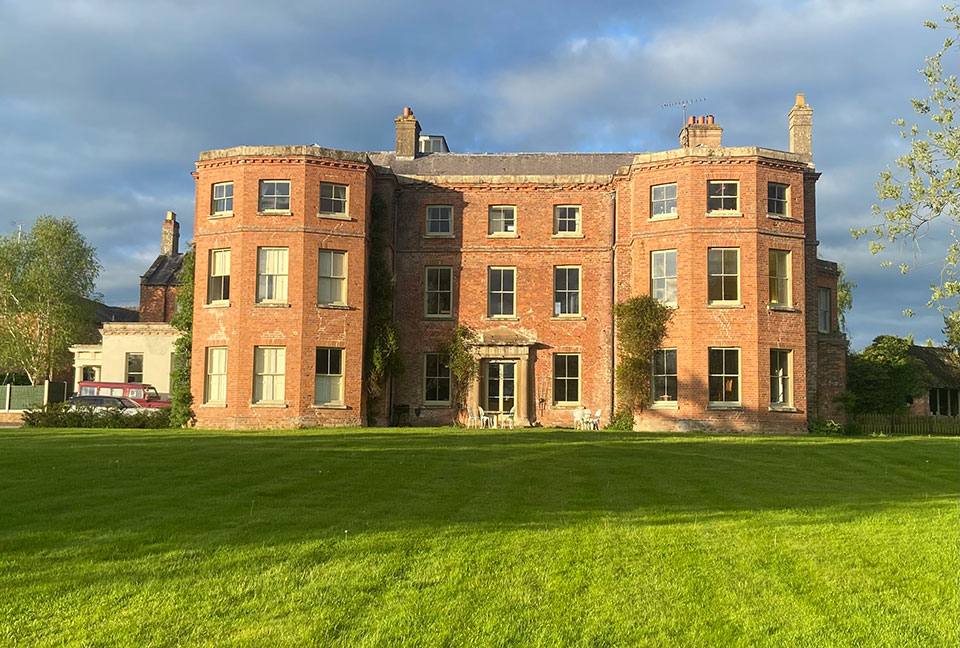 It has been re-modelled many times since but has sat at the heart of Shropshire society for nine hundred years. The building you see today is predominantly Georgian brick, from a re-modelling effort in the 1790s but it overlays a much older stone structure.
The ancestral home of the Curtis family for generations, it was extended in the 1850s but fell into disrepair after World War Two and is now the family home of Diggory Hadoke and Claire Bosi, who have been restoring it since 2017.
Parties and Events.
The house is available for booking as a venue for small weddings, family gatherings, birthday parties, university reunions etc. Maximum capacity is twenty people.
Accommodation is informal. The house is big, with large rooms and modern en-suite facilities attached to all ten bedrooms but it is not fussy. Downstairs, the wooden floors and rugs are dog and welly-boot friendly.
Efficiently warmed by oil-fired central heating and large wood burners, guests can join the party in the main reception room, retire to read a book or take a walk over the trout stream and into the old parkland with a cigar.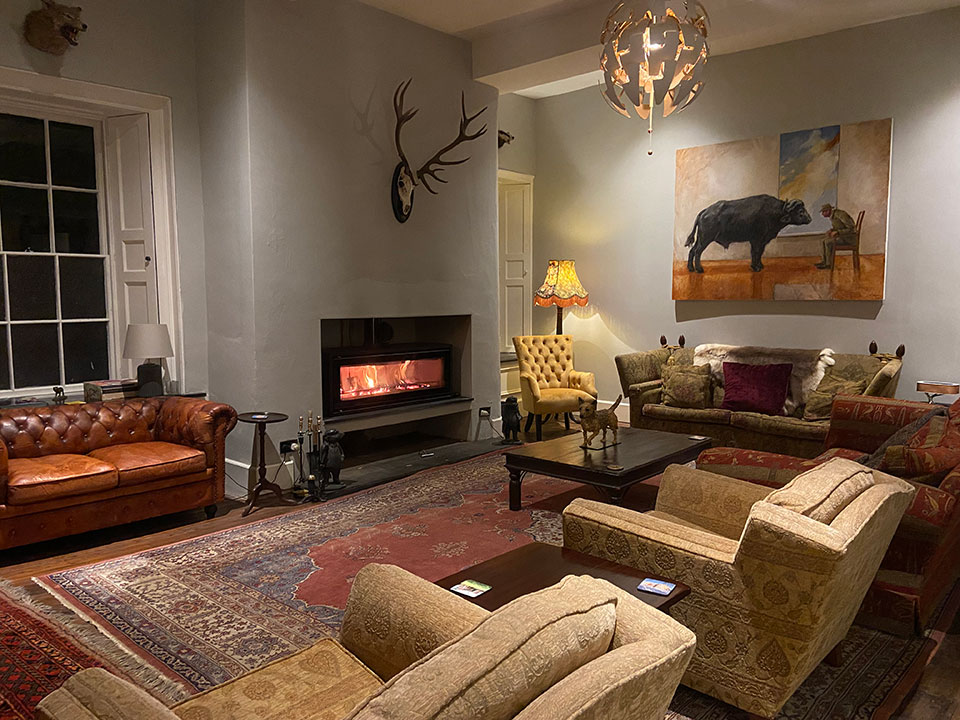 We have a boot room, a laundry and a walk-in gun room, as well as a workshop, utility room and ample parking. Dining is around a huge table, seating twenty, with ease, under a lovely old plaster-work ceiling, dating from the 1790s.
Your party has exclusive use of the house and facilities while resident. We expect you to treat the place as if you lived here. No fuss, no pretence, just proper, informal, well-catered, country living.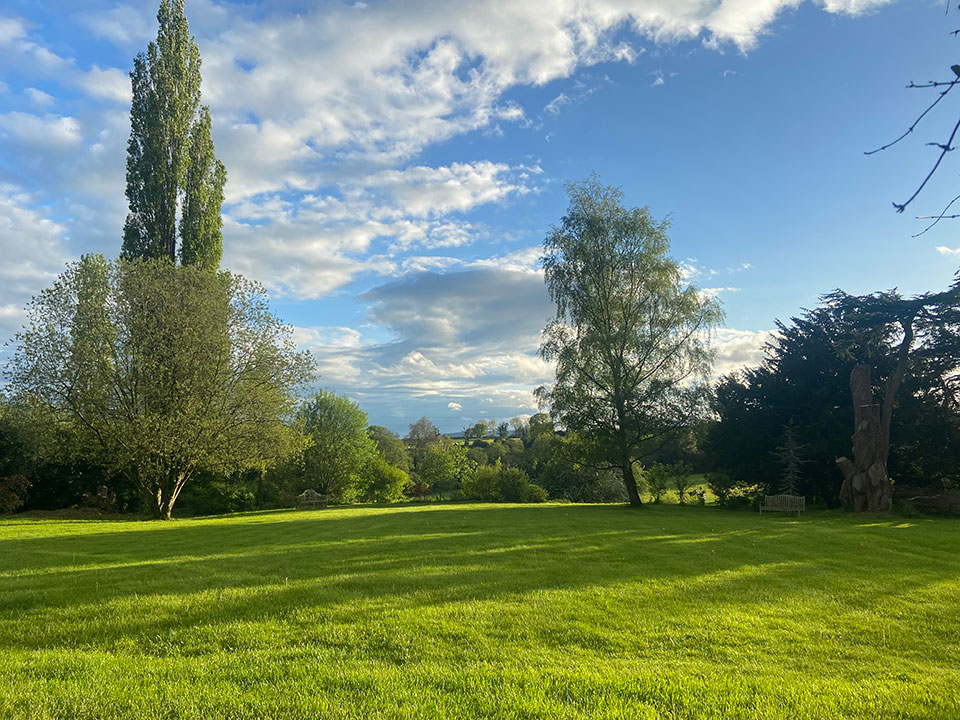 Services & Facilities
Capacity
Ten double bedrooms with en-suite shower rooms are available to guests. Three have additional baths. Caynham Court can accommodate ten couples. The dining table seats twenty.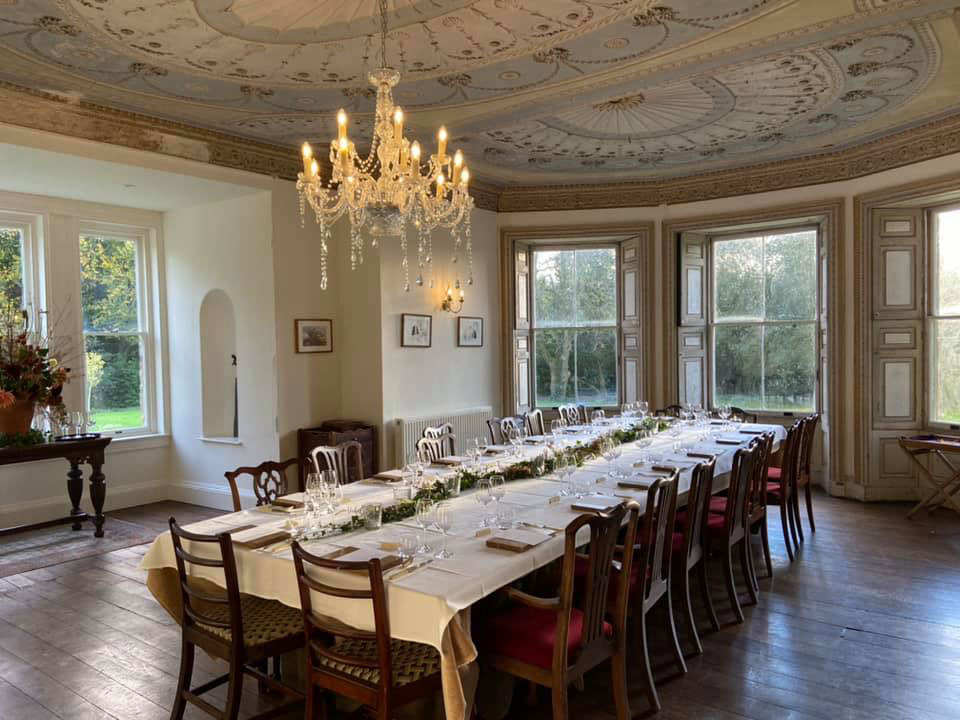 Parking
There is free parking on-site for guests' vehicles, in our secure car park, covered by CCTV.
Wi-Fi
Caynham Court is served by high-speed broadband internet and the signal is maintained around the building with multiple boosters. The service is free.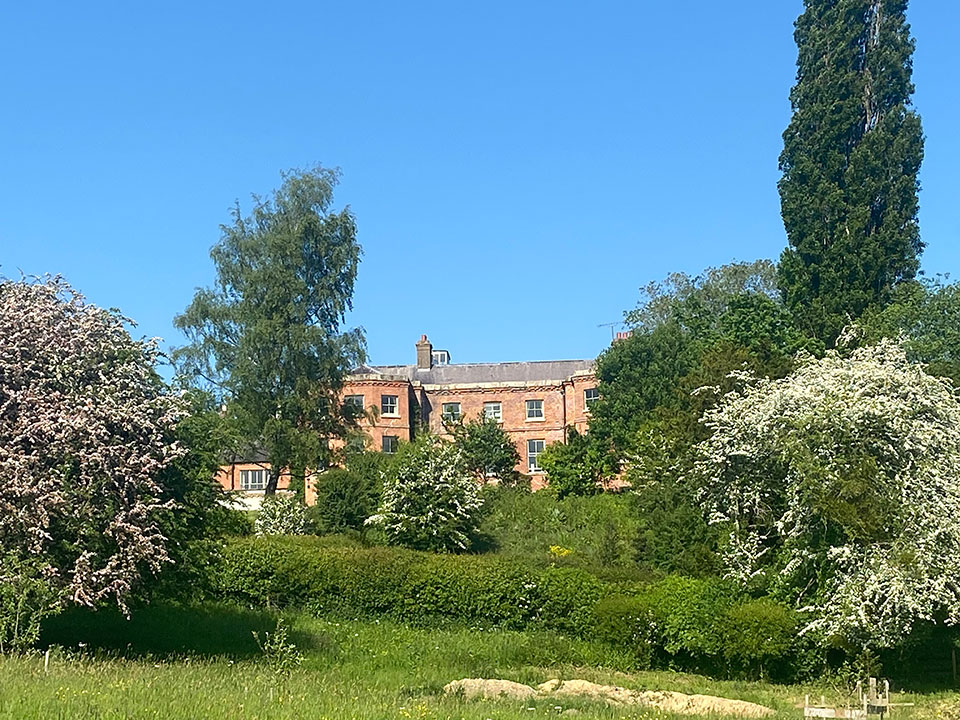 Dogs
Dogs are welcome.
Transport
Nearest Airport- Birmingham International.
Nearest Railway Station - Ludlow
Security
The house is protected by a monitored alarm system.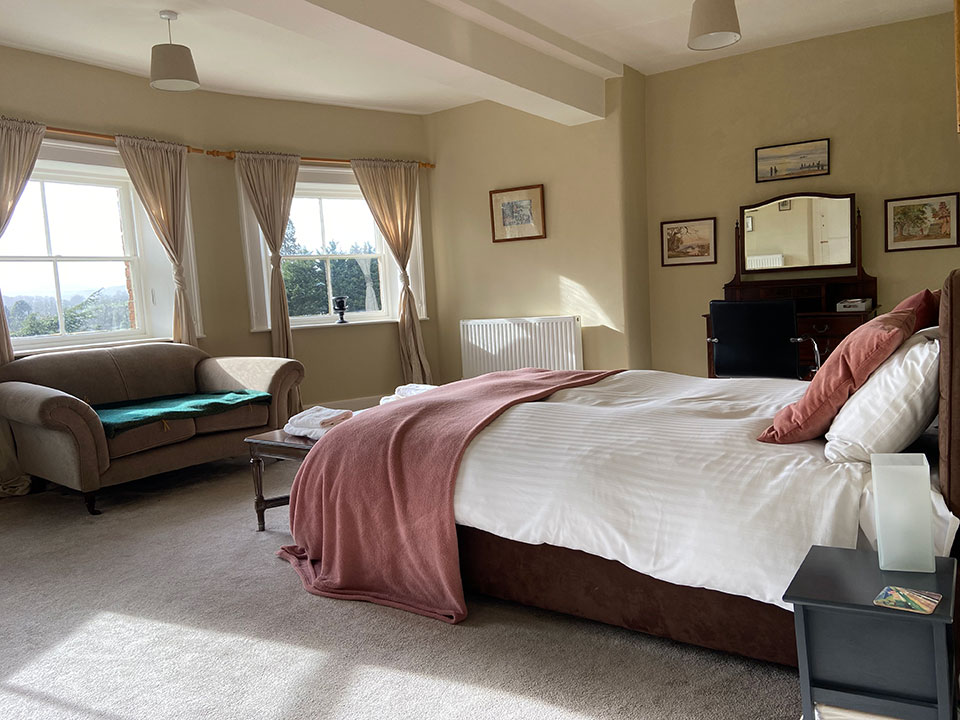 Dining
Most parties self-cater; the kitchen is huge and very well-appointed. Those preferring to have a chef in residence can call on the services of chefs Harry Bullock, Andy Thomas or Helen Benbow, all of whom are local, excellent chefs, and very familiar with the house, the kitchen and local suppliers.
Bed & Breakfast
Throughout the year, Caynham Court is open for individual Bed & Breakfast bookings. Double or single rooms with modern en-suite bathrooms are available at competitive rates and are frequented by visitors to Ludlow for the food festivals, racing or other events, including shooters.These are bookable on-line through booking.com.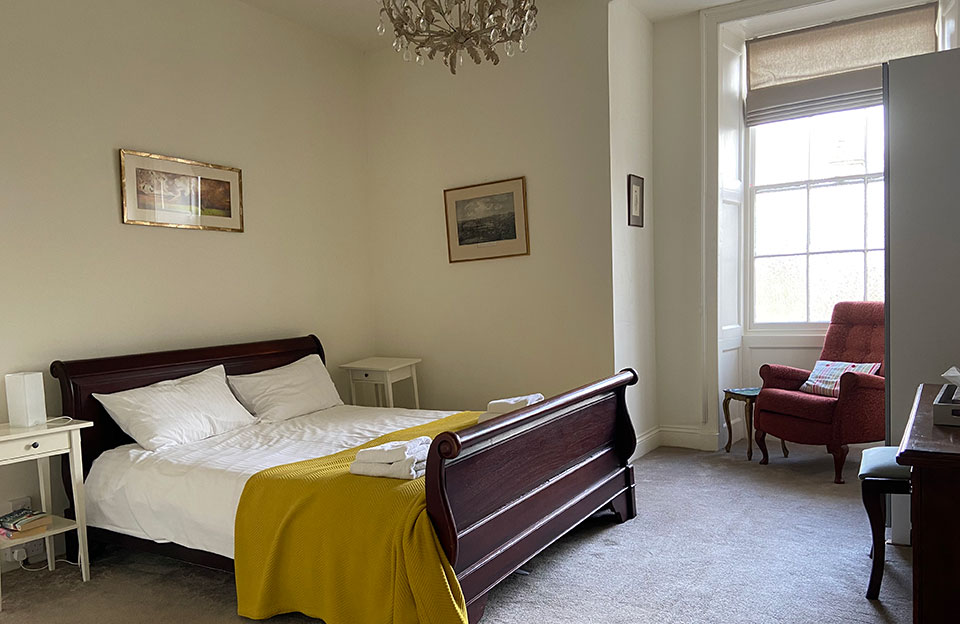 Offers
We are dog friendly and offer a free gun-cleaning service and bottle of wine to BASC members.
Serving members of the British armed forces, who book one night, may stay a second night free-of-charge.
Booking
Bed & Breakfast bookings are made through booking.com
Group Parties are booked through groupaccommodation.com or direct via dig@vintageguns.co.uk