Gun Services
We have designed our services to provide exactly what the English shotgun enthusiast wants: information, training, shotguns, equipment, shooting opportunities and friendship with like-minded shooting people.
Gun Search
We have very well-established contacts within the shooting industry. If we do not have the gun you want listed, we will find it for you, if it is available.
We will provide history and condition reports and advice on what work the gun may need and what that may cost. We have no interest in selling you a shotgun that is not perfect for you.
We want you to buy all your guns through us. If you decide to buy a gun, we will negotiate the very best price for you and make sure the gun passes all our checks.
Also, if we have you on our list of people seeking a particular gun, when one becomes available, we can let you know before we list it for sale.
Gun Search
finding the vintage gun you want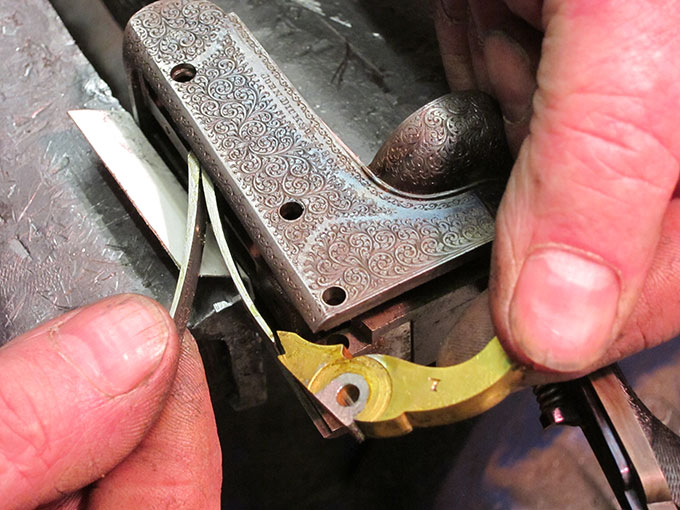 Service & Repair
If you need your British shotgun serviced or repaired, our London-trained craftsmen will give it the very best attention.
Service your gun without the expense of going direct to a famous London gun shop, but get the same quality of work.
We undertake anything from simple re-jointing to total re-barrelling and re-stocking. We can arrange collection and delivery at your convenience.
New Build Guns
Our speciality is custom gun building for our clients.
We build a small number of bespoke sidelock ejectors each year. All our guns are built entirely by hand, in England, to the very highest standards.
We put the client's name on the locks and ribs, making him the gunmaker and the gun unique.
Best quality only and a third of London prices.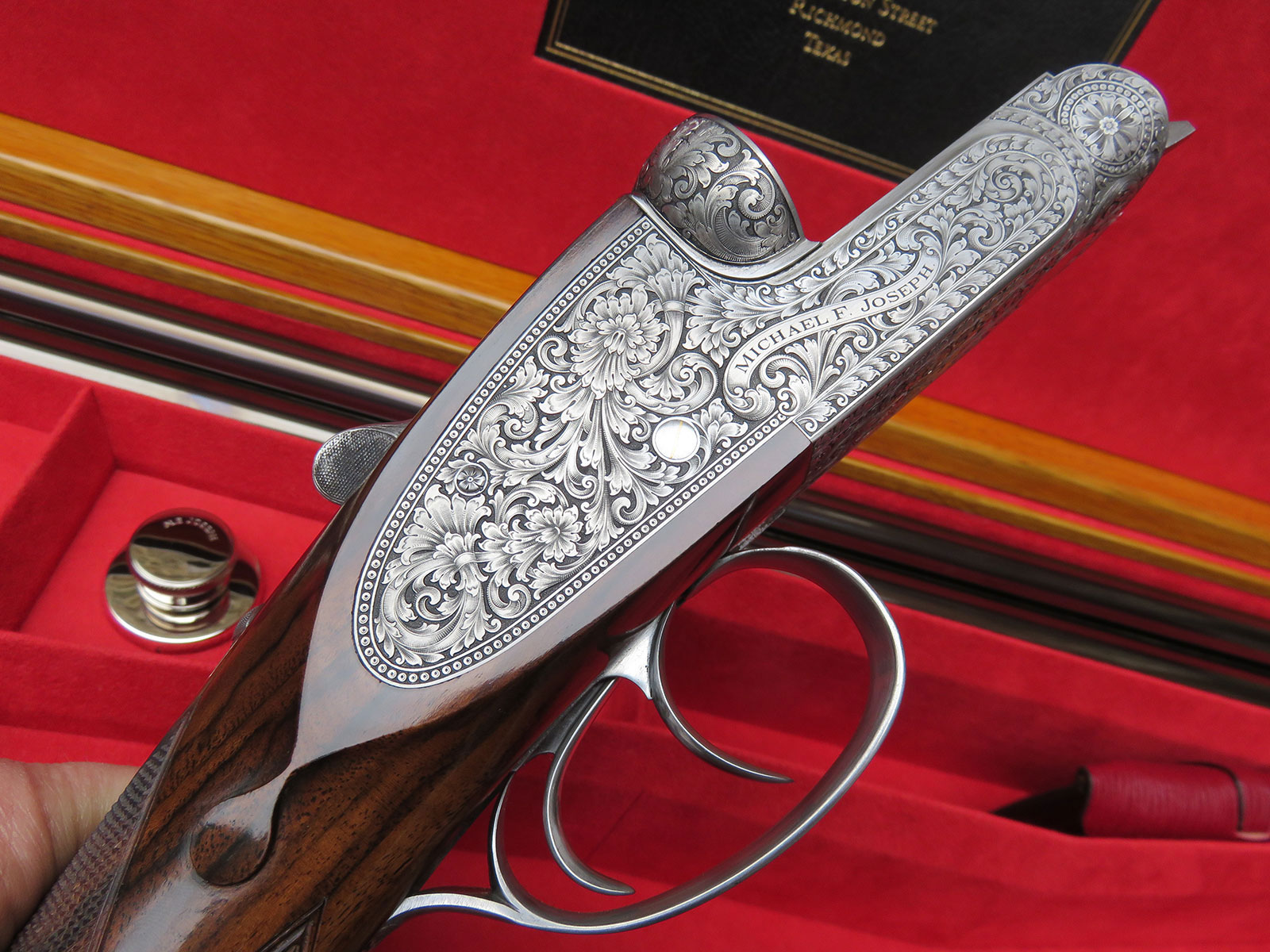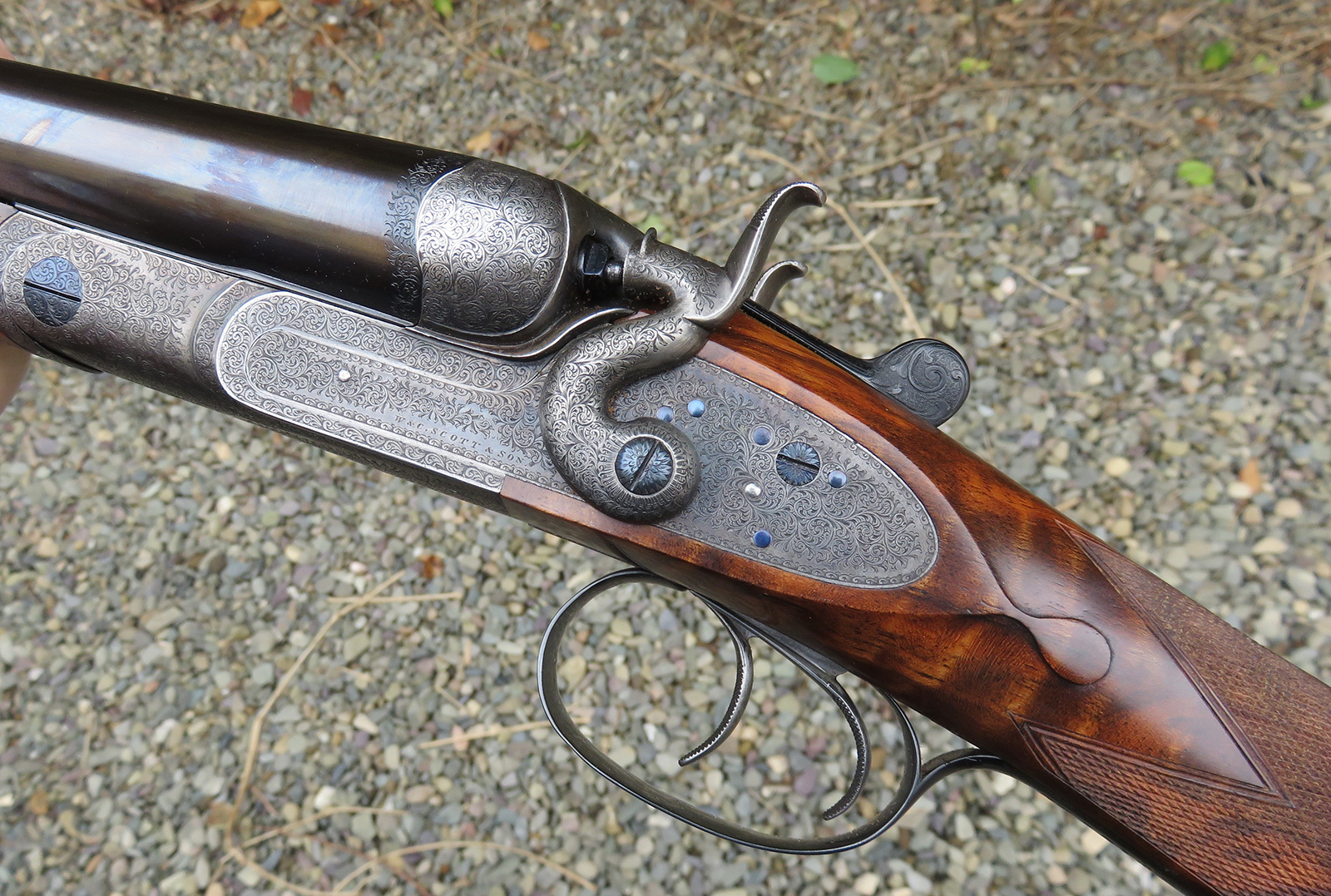 Gun Customisation
We customise guns by taking a very little-used best quality action from a vintage gun. We then re-barrel, re-stock and re-finish the gun to make a new gun for the customer, on the vintage action.
The result is an, essentially new, bespoke gun, built on an action no longer available and with a finished cost amounting to a fraction of that of buying a new gun.
Valuation & Appraisal
If you need someone independent to look over a gun you are thinking of buying or restoring, we are pleased to offer a full appraisal; be the gun in an auction, or for sale privately.
We also provide valuations of single guns, or collections, and written evaluations for insurance purposes.
Our auction reports are sent to you before the sale day, so you can bid fully informed. We can bid for you and collect and store guns awaiting export.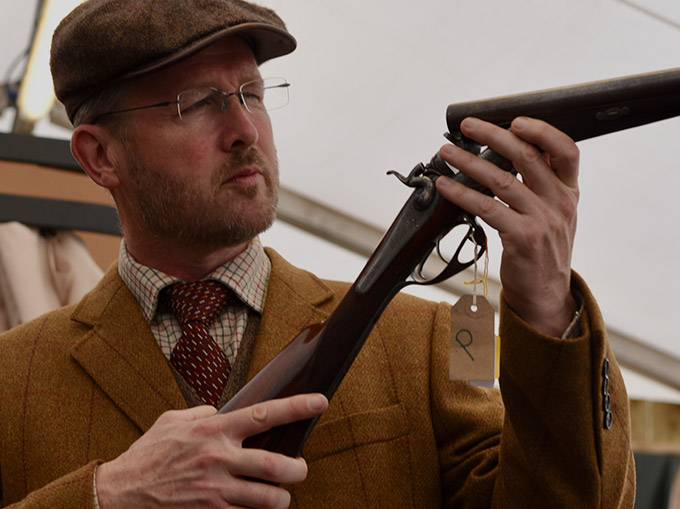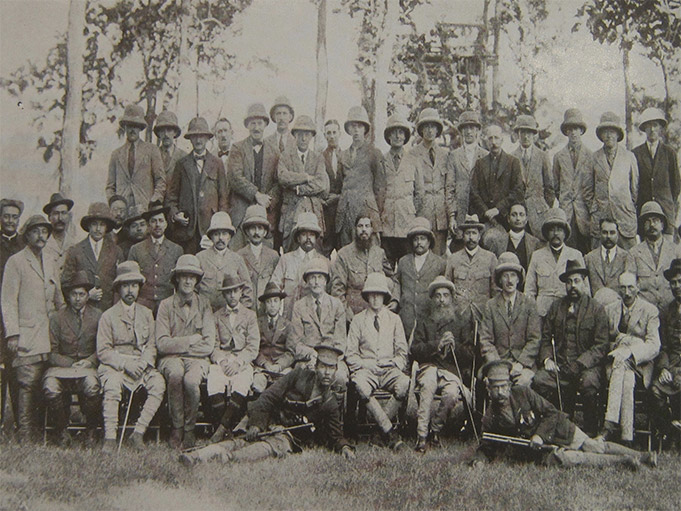 Deceased Estates
We offer a service to the bereaved and to executors of wills:
We can collect, store and dispose of any firearms left by a deceased party. This provides a hassle-free means of disposing of firearms and complying with the law at a difficult time.
All stored firearms are fully insured and kept in a police approved, alarmed gun room.
Gun Storage
We have excellent facilities to store shotguns and rifles. Guns can be stored for a few days or for several years.
Stored guns are fully insured and charges are £1 per day.
All guns are fully insured while in transit.
We can store shotguns and rifles, also ammunition.
Guns in storage are cleaned regularly.
Storage is in a purpose-built gun room, not cluttered cabinets or safes.
Our gun room is fully alarmed and secure.