When they were made, all British guns had to be subjected to proof testing (they still are) to ensure that they were fit for purpose. The majority of marks will be found on the barrel flats, though early guns may have stamps on the tubes, under the forend.
The table below can be used to see if your gun was proofed in London or Birmingham. Many old guns may have been re-proved once or more, often in a different proof house from the original one.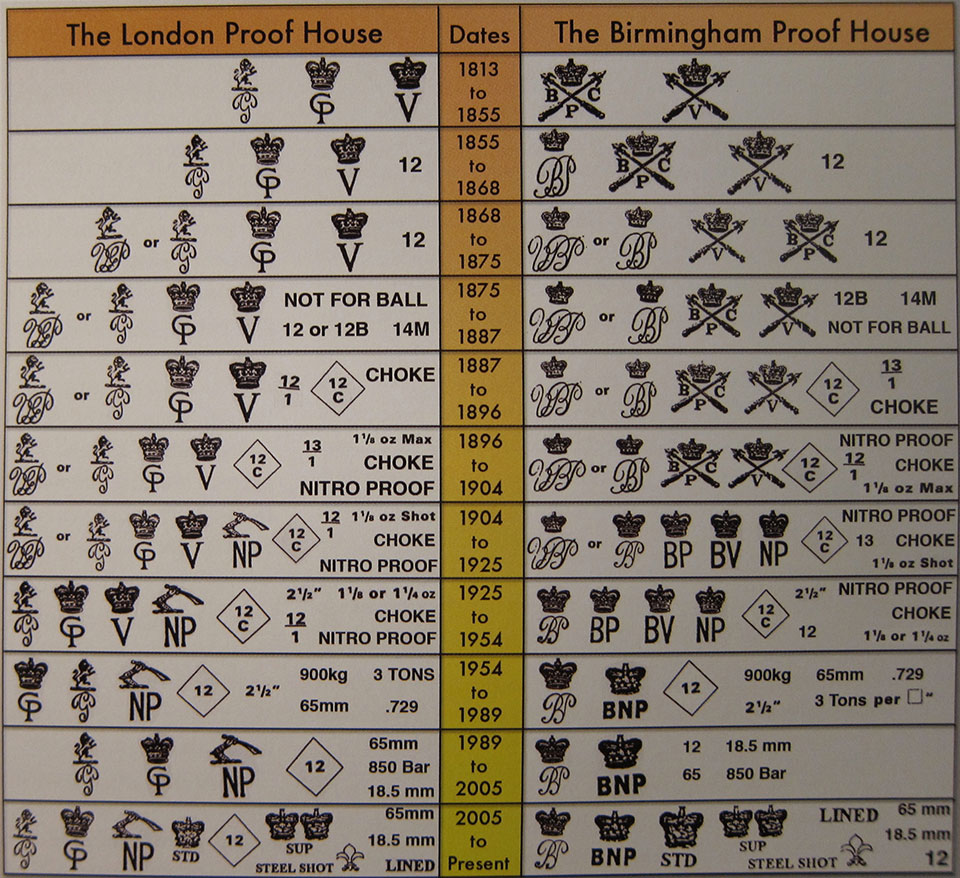 By seeking the marks listed in the table, the latest a gun could have been proved originally can be established, as can the time frame of any re-proof that may have been applied later in the gun's life.
Published by Vintage Guns Ltd on