Modern owners of vintage rifles often have to experiment a great deal to discover what loads work best in them. Fortunately, many makers originally supplied their customers with a case containing bullet moulds, loading tools and clear instructions about how to load.
Such was the case with this Holland & Holland Nitro Paradox, serial number 15593. It was made in the late 1890s, when smokeless powders were taking over from black powders as a propellant.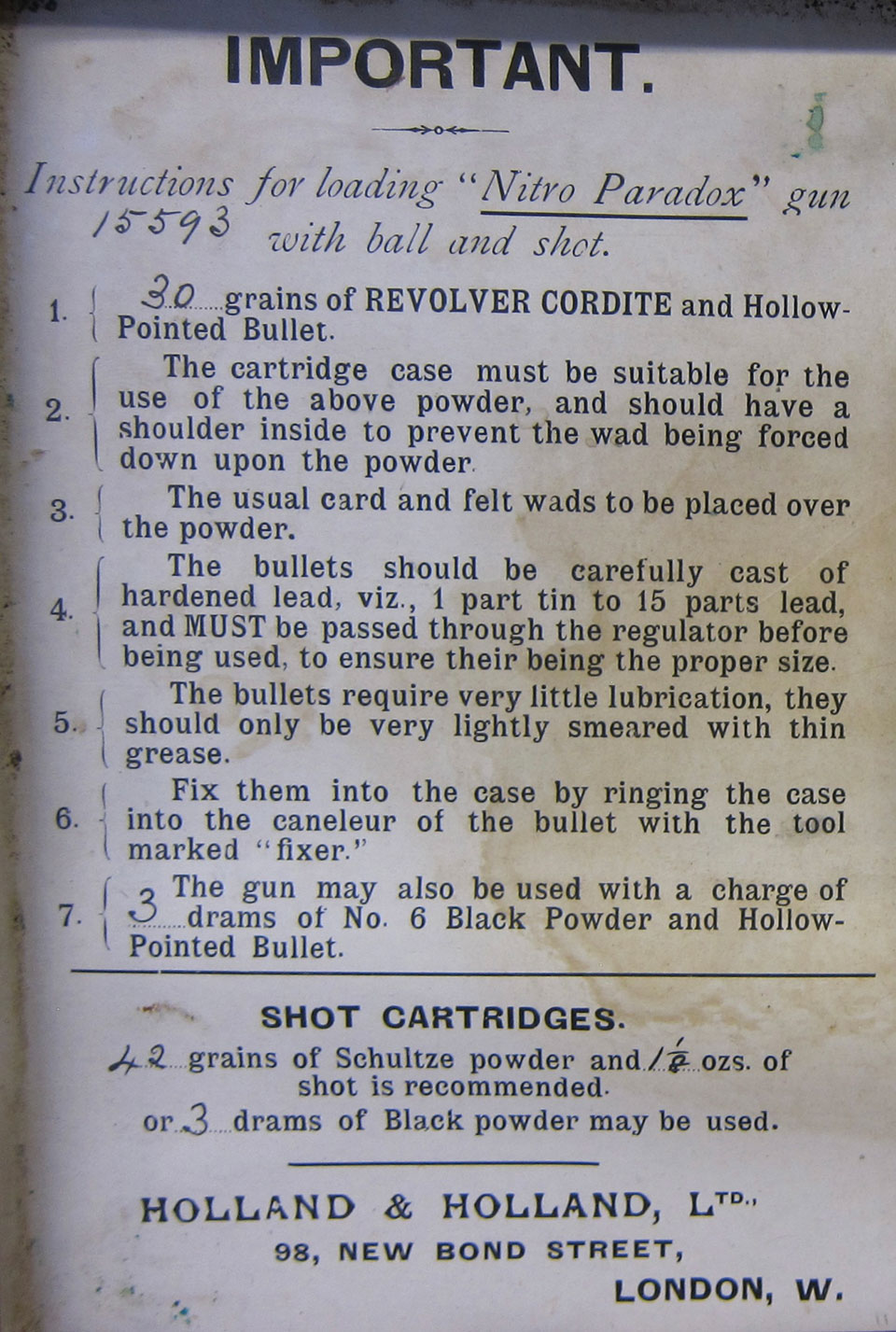 The recommendation here for loading bullets is to employ Revolver Cordite , 30 grains. For shot shells, the recommendation is for Schultze powder, 42 grains, or 3 drams of black powder.
Paradox owners invariably headed abroad for their sport and the options for nitro or black powders were helpful for situations where supplies may be limted.

This particular Nitro Paradox remains in superb original condition, in its case, with all its accessories. It is a 'Royal' model sidelock.
The additional cautionary label indicates the importance of correct loading components and cases. It must have been quite confusing for a novice but, with the correct materials and some experience, a competent sportsman was essentially self sufficient, once furnished with this detailled loading data.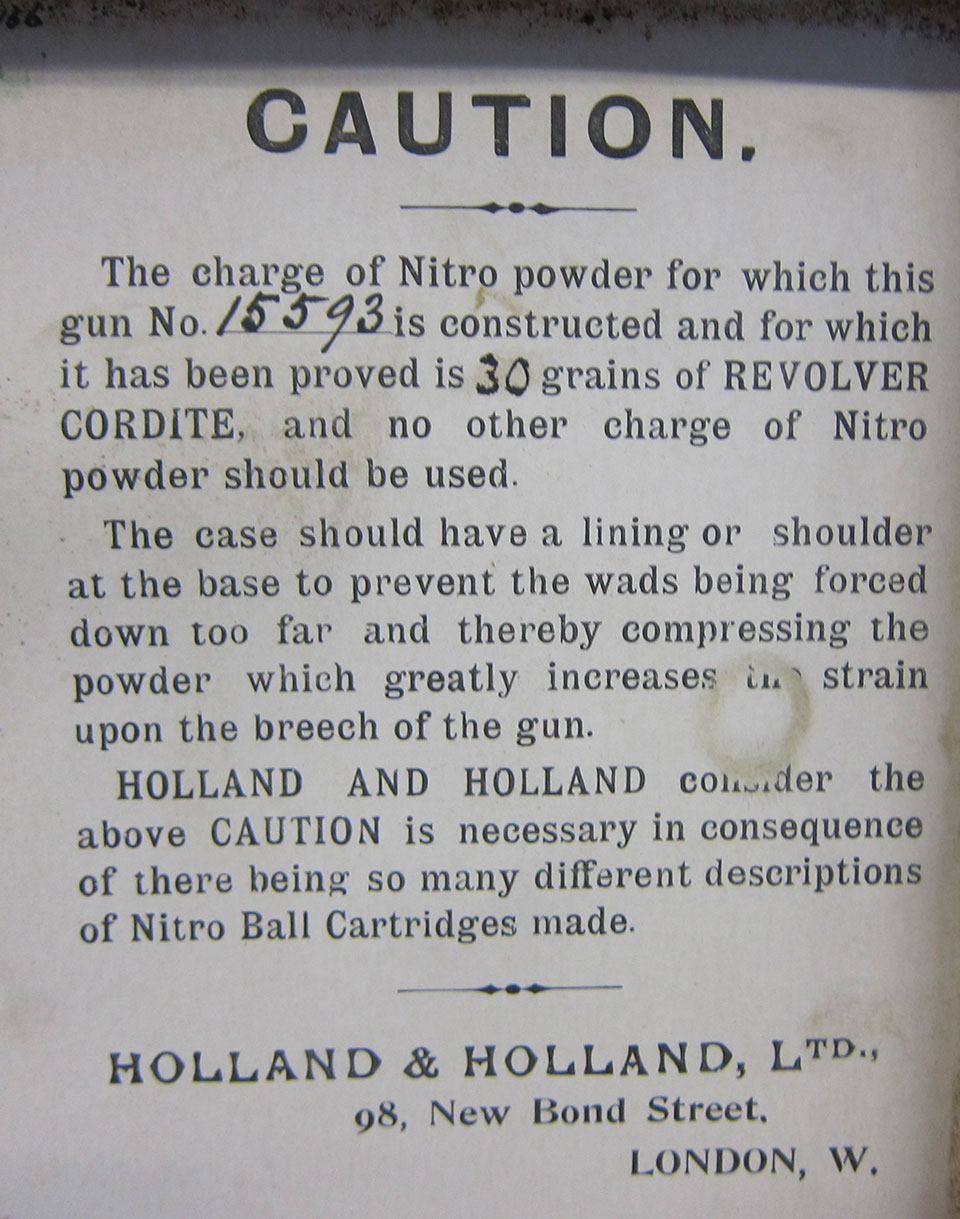 The proof marks on the Paradox also show the powder type and bullet weight required, as a fail-safe. A 750 grain soft lead bullet fired from a 12-bore Paradox is a deadly projectile, capable of devastating close range work and it was popular in India with tiger hunters, especially as it could do also service as a duck gun when required.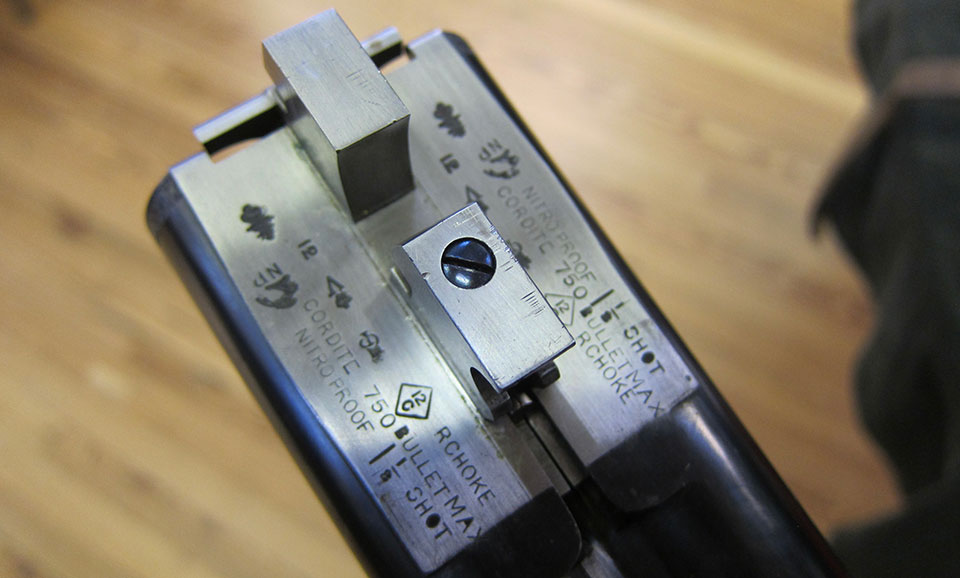 The current owner informs me that this Holland & Holland is very probably the first Nitro Paradox ever made; being finished on 4th November 1903 as an 'extra best 12-bore Royal'.
It remains in original condition and appears almost unused.
Published by Vintage Guns Ltd on (modified )