James Woodward is often mentioned in the same breath as Purdey, and Boss as one of the very top gunmakers of his day, especially with regard to his design for an over & under shotgun.
That gun became the Purdey over & under following the demise of Woodward's business and its take-over by James Purdey & Sons, shortly after World War Two. The modern Purdey over & under is, in fact, the Woodward.
Despite this acclamation, relatively little is known about Woodward. Historical records, family history, photographs; none are in the public domain. Woodward remains an enigma.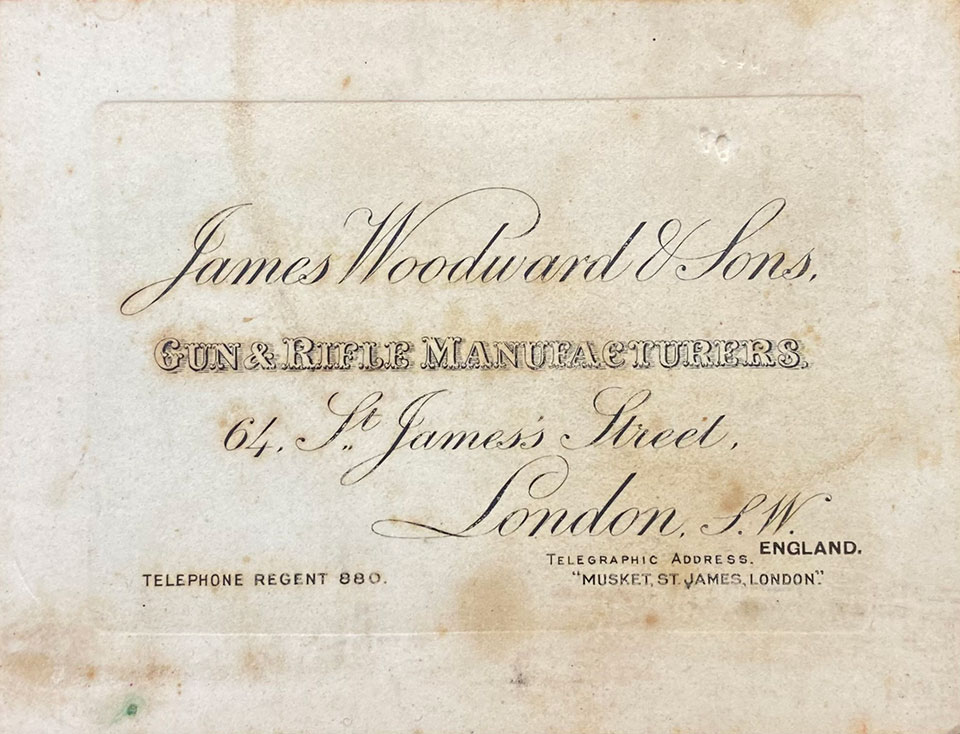 Gunroom Manager of James Purdey & Sons, Dr. Nicholas Harlow has written a new book, which will help to fill in some of those gaps in our collective knowledge.
Published by Merlin Unwin in a strictly limited edition of 250 copies, the book is the result of intense research, including examination of such records and other information about Woodward as is retained at Audley House.
Subject headings include:
The Woodward Family
Woodward Production & Patents, 1871-1909
The 'Under & Over' Design, 1909-1913
Initial Production, 1913-1921
Inter-War Production – US Game Guns
Inter-War Production – US Competition Guns
Inter-War Production – US Sub-Gauge Guns
Inter-War Production – UK & Rest of World
Final Production, 1939-1948
Purdey's Original Over & Unders, 1923-1942
The Early Purdey-Woodward's, 1949-1954
Influence On Other Gunmakers
Copies can be ordered from the publisher Merlin Unwin from August 2023. https://merlinunwin.co.uk/
Nick will be signing copies at a book launch in Ludlow at the end of August. If you would like to meet Nick, buy a book and stay overnight at Caynham Court, please let us know: dig@vintageguns.co.uk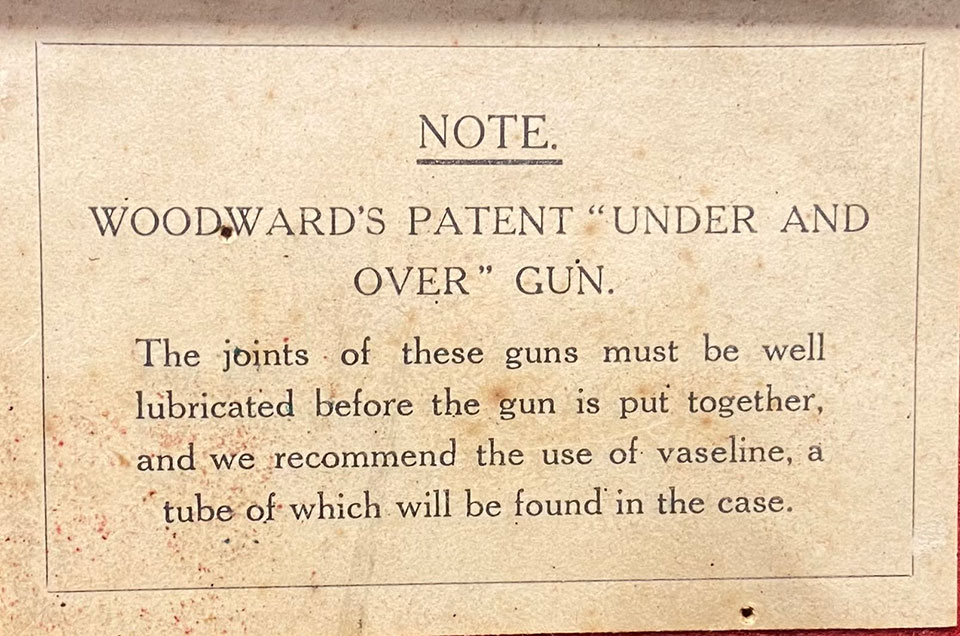 Published by Vintage Guns Ltd on