A scarce .300 double barrel hammer rook rifle by Holland & Holland that was built for the world-famous shot Lord Ripon will be offered for sale by Gavin Gardiner this month.
The live, on-line auction of Modern & Vintage Sporting Guns on Wednesday, October 5, 2022 at 10am. The sale will take place online and bidding is available via invaluable.com.
The rifle, engraved "Winners of All The Field Rifle Trials, London, 1883", appears in good order. The maker confirms that it was built in 1884 for Lord de Grey (later the second Lord Ripon). It is being sold by a private collector and is estimated at £5,000-8,000.
Oliver Robinson was born in 1852 and became the second Marquis of Ripon in 1909. He is arguably the greatest game shot of all time with a record lifetime's total of 556,813 head of game. At Studley Royal, his Yorkshire Estate, he entertained the royalty and nobility of England and Europe and in turn shot at the greatest spoting estates such as Holkham, Sandringham and Elveden in the heyday of the shooting party.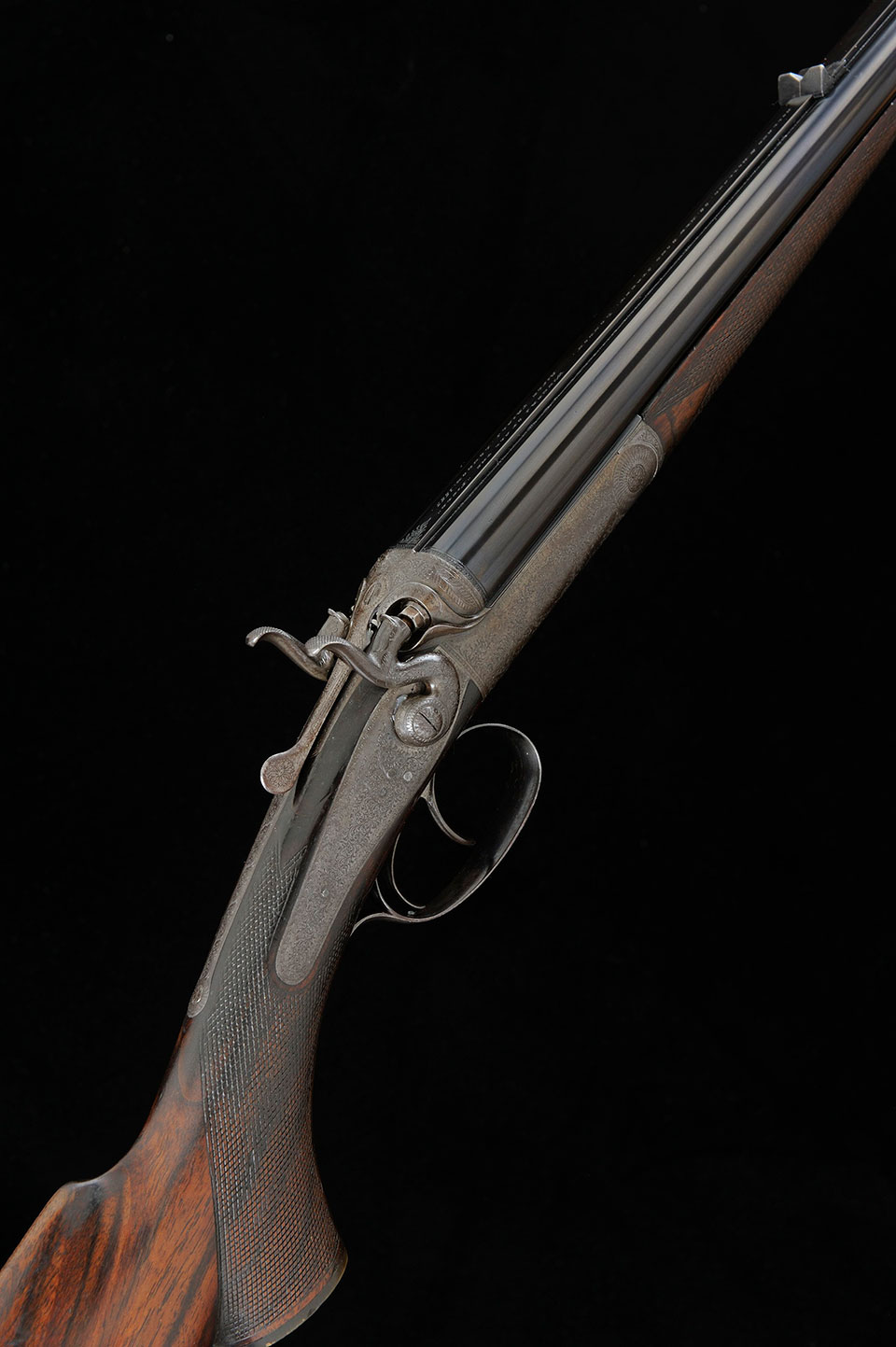 He died on September 22, 1923 in the field, having killed 51 grouse on his last drive. While the last birds of the day were being picked up, he fell down dead."
Elsewhere in the sale, which includes over 250 lots, will be a good selection of sporting rifles, guncases and shooting accessories is a 12-bore "sporting" model single trigger over and under ejector gun also by Holland & Holland, which was built in 1996 and is estimated at £15,000-18,000
A James Purdey & Sons 12-bore single trigger self-opening sidelock ejector gun, that was built in 1967 as a lightweight, is estimated at £8,000-12,000.
See Gavin Gardiner's website for more details and to view a full on-line catalogue.
Published by Vintage Guns Ltd on