Vintage gun lovers can, once again, put the original enthusiasts' event in their diaries.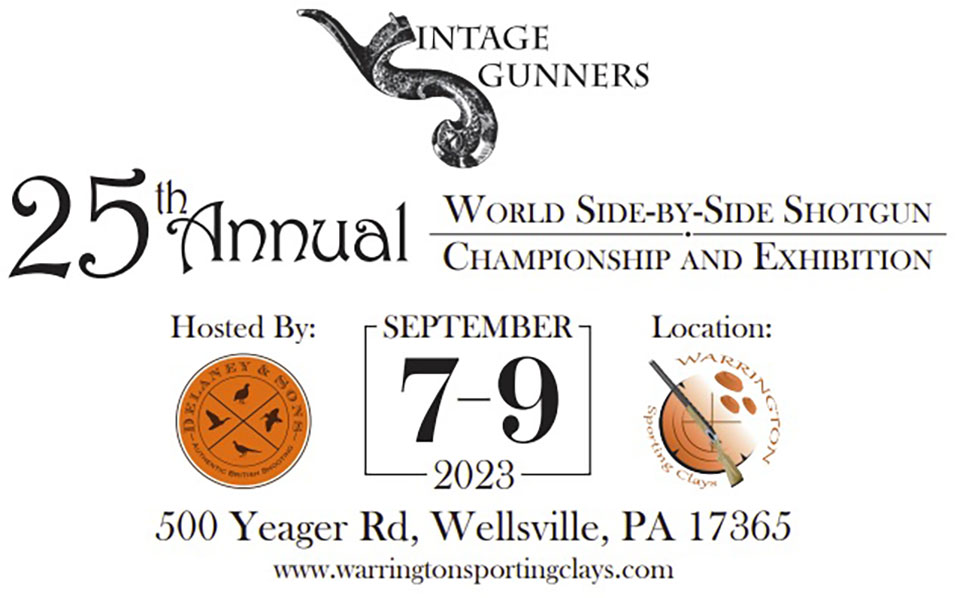 September 7th-9th is the date you need to put aside and head to Wellsvill PA.
Sporting outfitters Delaney & Sons are now in charge of the event and have promised a good one, with displays, competitions and visits from a host of dealers and personalities from the Vintage gun world, including Heritage Guns, Edward Martin (from Roy Martin Gunsmiths) and John Dickson & Sons.
Below, you can watch an interview with host Liz Delaney and MD of John Dickson & Sons, J-P. Daeschler.
Published by Vintage Guns Ltd on