Gavin Gardiner held a sale on April 21st and it was a good one for the collector on a budget, with plenty of interesting patents on display, embodied in guns that had seen better days but remained functional examples of some important, influential and even bizarre actions from the mid 19th century.
A notable side-opening Jefferies patent wood-bar hammer gun made a whopping £13,125, showing that in the hammer gun market it is not just good Purdeys and Grants that make the big money.
While the market is fairly strong for best quality and best condition items, there is always interest in the unusual. It is the 'normal' game gun that is suffering at the moment. Good side-locks and boxlocks simply don't seem to be exciting buyers, which means there are some good value purchases to be made if you are in the market for one. Indicative of this was a pair of 1971 Holland & Holland 'Royal' side-locks. They netted £25,000 against the new cost of a pair, which is around £200,000. Their new cost, in 1971, would have been about £4,000, at a time when the average house price was £5,600.
There is still the appetite for a project and I had my eye on a Purdey hammer gun sold as a stock action and forend only, for sleeving with a reserve of £700. It sold to a final bid of £2,800 to which the 25% commission and 20% VAT on that was added, which made it a bit too much of a stretch, but it is nice to see people appreciate these things enough to still value them this highly.
I wonder if it will be sleeved and steel proof tested? That seems to be a project some are embarking on - steel-shot preparation of good hammer guns in anticipation of the change to non-toxic shot. That being the case, good hammer guns with scrap barrels are the ideal donor gun and the Purdey Gavin sold looked very good in l other respects. Maybe I should have bought it after all!
The looming phase-out of lead is sure to have some effects on the market, this being one. Another may be the movement of a lot of long-kept family favourites, as people decide to move them on rather than take on the perceived expense of buying bismuth shot as a replacement, worrying about what kind of steel shot load might be safe in the old gun or having it sleeved and steel shot proof tested.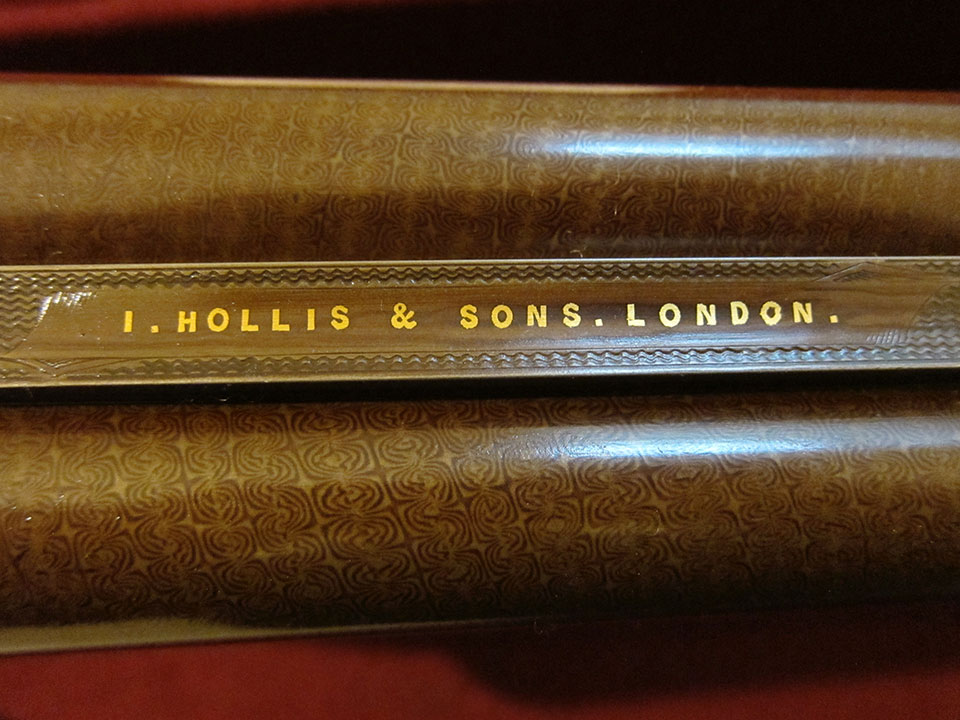 Many people, I suspect, will decide to buy a new gun and dispense with the risk, or trouble, of coping with their foibles. Potentially, this could drive a lot of business the way of the auctioneers and won't be bad for business f you sell new guns, as a lot of shooters will be looking for something steel shot safe.
Big bores have also suffered a decline from the heady days around 2009, when they were selling for super money. On the private market right now there are double 8-bores that sold back then for close to £40,000 which can now be had for £25,000.
On the auction scene, Gavin's sale indicated the same trend. He offered a double 8-bore by Purdey which was the absolute best of everything. Remaining in remarkable condition, it was a Beesley action self-opener made in 1920 for the Maharajah of Udaipur.
Weighing 11lbs 2oz, with 32"chopper-lump barrels. A best Purdey with Indian royal provenance, desirable dimensions and not used hard; a decade ago it would have been a show-stopper. Gavin had it modestly estimated at £8,000- £10,000 on the hammer. It sold for £10,625 including premium and VAT, which is, I think, remarkably good value.
Lower prices do not necessarily harm auctioneers. They deal in volume and can make money in a falling market as long as the number of guns sold remains high. The auctioneer has no money invested in the guns he sells, so 25% of £10,000 is still £2,500 in the bank, even if the gun cost the seller £20,000 when he bought it.
What auctioneers dread is the drying-up of the flow of guns coming through the auction house, when buyers are unwilling to sell because of perceived low returns. However, like house moves, sometimes you have to sell when circumstances dictate, rather than at the optimal moment in a market cycle.
The brand value of Rigby remains high, boosted by the company's vibrant presence in the market. New Highland Stalker rifles are selling for an average of £7,500, with best quality hand-made stalking riles costing £23,000. That being the case, I was curious to see if the solid reputation and strong demand for vintage Rigby Mausers would be maintained at Gavin's. It was. a very good, original 1924 Rigby .275 built for the Marquess of Sligo went back to Ireland for £6,250.
Gavin is on the road again, with valuation days in Harrogate, Devon, London, Sussex, Edinburgh and Glasgow between now and July 1st.
The sun is now officially shining and winter looks to have finally packed up for another year. That means summer auctions will be upon us before we notice the daffodils have disappeared. Gavin Gardiner will return with his Gleneagles sale on 30th August but before that we have Bonhams to look forward to on May 27th and Holt's, in June.
Holt's cancelled their March sale, due to difficulties gathering sufficient content. COVID restrictions are making life hard, despite a very successful December sale. However, June looks good, with a hoard of goodies already gathered for the Sealed Bids sale and some important headliners arriving to tease buyers in the Main Sale. As always, Holt's build their on-line catalogue incrementally, giving people reason to look at the site regularly in order to see what has just been listed. This is great for traffic and helps keep Holt's high-up on the search engine rankings.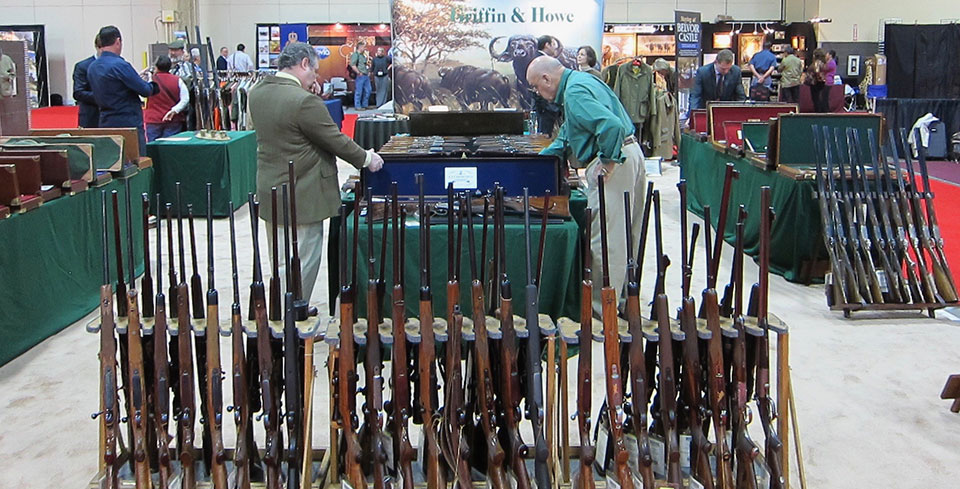 Bonhams have listed a 'Sporting Guns, Rifles and Vintage Firearms' sale in Knightsbridge for May 27th but no catalogue is yet available. Orders can be placed for one by filling in a form on Bonhams website. For ease of navigation, this link takes you to the right page to do so: https://www.bonhams.com/catalogues/
We must not forget the occasional gem that appears in a local auction. My interest was raised this month by a listing for a 1965 Joseph Lang & Son, 12-bore (2-inch) best boxlock ejector, cased and in almost unused condition. Offered by JS Fine Art Auctioneers in Banbury, it was listed with a reserve of just £200, including 450 2" Eley cartridges. I left a bid of £1,000 and came home to see it had sold for £1,100, which was still a huge bargain. It is a gun that should retail for £3,000 without braking a sweat.
Another smaller auction house with regular sporting guns catalogues is Southams, whose new premises is worth a visit just for the canteen. Their last sale shifted 95% of the 750 offered lots and bidding via thesaleroom,com is now straightforward and well used.
Edward Crawshay told me he and his staff were exceptionally busy with condition reports and took over 6,000 additional photos to send to interested parties before the sale. They too, have a June sale, with a catalogue expected to begin showing on-line in a week or two. The sale date is set for June 10th.
I hope, with the arrival of summer and the retreat of the virus, we shall again be able to meet and talk guns at auction viewings, like we used to in the old days.
Published by Vintage Guns Ltd on