Tom Purdey was admitted to The Gunmakers' Company in 1919 and shortly afterwards joined James Purdey & Sons (in June 1920). He was the son of Athol Purdey and grandson of James Purdey the Younger.
Tom worked hard at helping Purdey re-build after the First World War, a period of slow orders from traditional sources. He developed the American market and made numerous trips to th US to secure business, with a good deal of success, taking 40 orders in one 1926 trip alone. Not just a salesman, Tom even lodged a few patents of his own
Tom with his brother Jim, took control of the company on their father's retirement in 1929, just in time to witness the Wall Street Crash. During the Depression, Tom had to help steer Purdeys, now a limited company, through the difficult economic times, laying off a quarter of the workforce in the early '30s and re-instating three quarters of them when business improved towards the end of the decade.
Tom's name, along with Jim's appears as co-author of the 1936 book 'The Shotgun', which adorns many a sportsman's bookshelf even today.
Now, Purdey achivist, Dr Nicholas Harlow, has researched and published a limited edition of just 100 copies of a celebratory biography of Tom Purdey's life. They can be purchased from Purdey directly. I can't imagine the first edition will take long to sell-out so I suggest you order one immediately.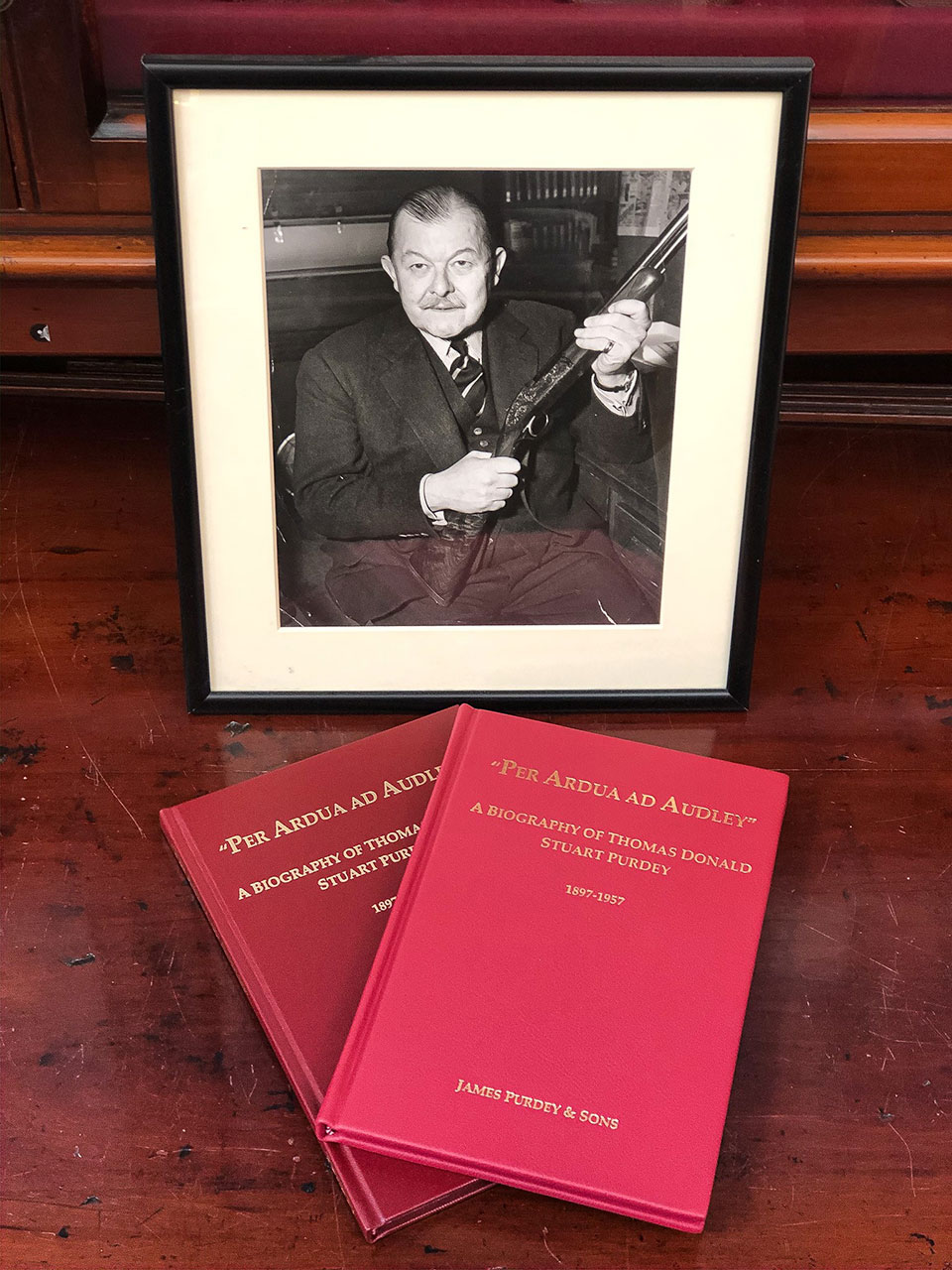 Published by Vintage Guns Ltd on