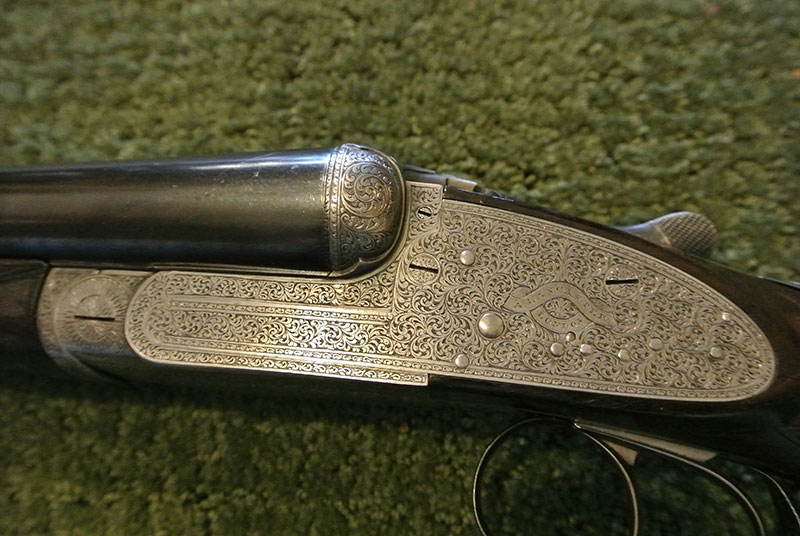 2
Alfred Lancaster 5213
A 12-bore sidelock ejector with 30" damascus barrels (nitro re-proof) and 2 1/2" chambers, approximately 1/2 and 3/4 choke borings. Doll's head extesnion, the frame, locks and top lever with fine scroll engraving and retaining traces of original hardening colour. Carved fences and maker's name signed within a scrolling banner. 14 1/4" figured stock.
Enquire About this Gun
Details
Maker: Lancaster
Stock Number: 07N213
Type: Sidelock
Weight: 6lbs 10oz
Location: United States
Stock
Grip: Straight
Length to centre: 14 1/4"
Forend
Catch: Anson
Ejectors: Yes
Barrels
Type: Damascus
Rib: Concave
Length: 30"
Chambers: 2 1/2"
Choke: right: 1/2 left: 3/4
Walls: right: 22 left: 23
Bores: right: .744 left: .741
Serial Number: 5213