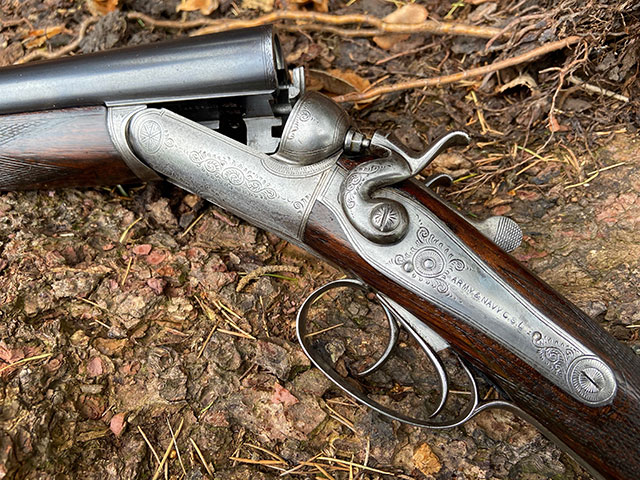 10
Army & Navy CSL 70587
A solid entry-level hammer gun with plenty of life in it for modest money. Made in 1925, it comes with a letter from the archives and a modern faux leather case with some paperwork and accessories compliled by the previous owner. Good, thick barrels and mechanically sound.
Enquire About this Gun
Details
Maker: Army & Navy
Stock Number: 05V857
Gauge: 12
Weight: 6lbs 14oz
Location: England
Stock
Grip: Straight Hand
Length to heel: 14 1/4"
Length to centre: 14 1/4"
Length to toe: 14 3/4"
Forend
Catch: Snap
Ejectors: None
Barrels
Type: Steel
Rib: Concave
Length: 30"
Chambers: 2 1/2"
Choke: right: 1/4 left: 3/4
Walls: right: 35+ left: 35+
Serial Number: 70587