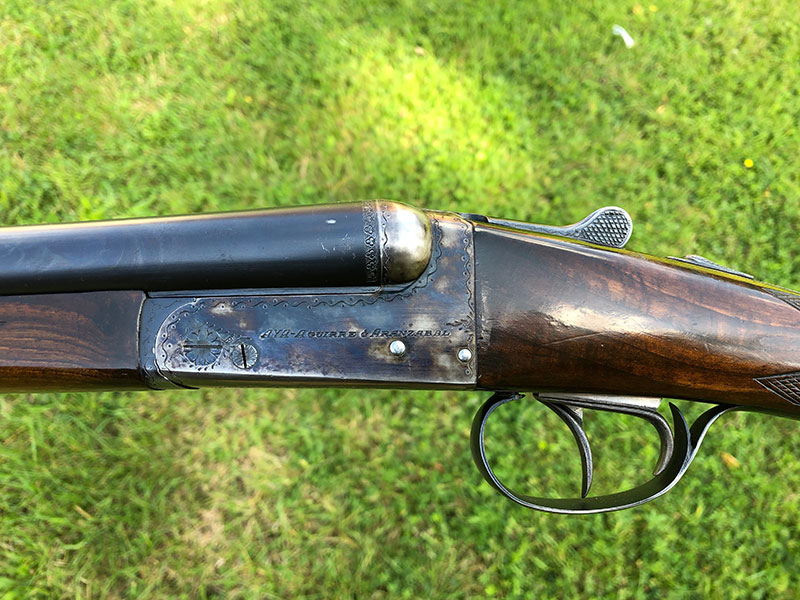 5
AYA 981
A clean little 20-bore boxlock non-ejector with most of its original finish. Ideal for a teenager; a well-made small bore in very good condition with 28" barrels and 2 3/4" chambers.
Enquire About this Gun
Details
Maker: AYA
Stock Number: 08V981
Gauge: 20
Weight: 5lbs 6oz
Location: England
Stock
Grip: Straight
Length to centre: 14 3/8"
Forend
Catch: Anson
Ejectors: None
Barrels
Type: Steel
Rib: Concave
Length: 28"
Chambers: 2 3/4"
Choke: right: I.C left: Full
Walls: right: 30+ left: 30+
Serial Number: 181981