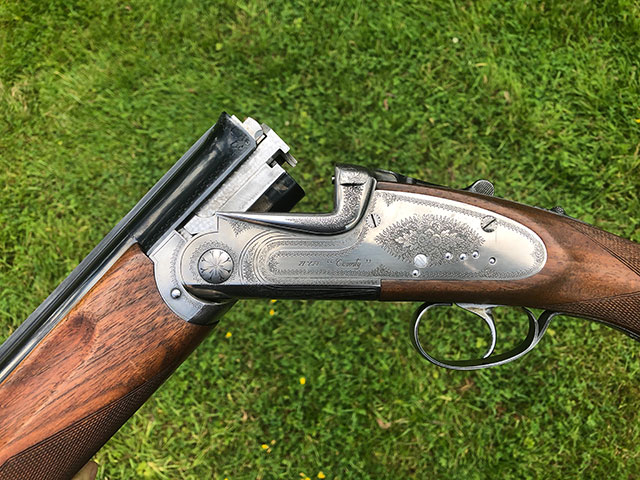 4
AYA County
AYA 12-bore 'County' sidelock over & under ejector. Made in the 1980s, a good single-trigger sidelock in very good condition. Well matched stock extension. Not our usual fare, part of an estate, so priced to sell.
Enquire About this Gun
Details
Maker: AYA
Stock Number: 04V959
Gauge: 12
Weight: 7lbs
Location: England
Stock
Grip: Pistol Grip
Length to centre: 15"
Barrels
Type: Steel
Rib: Flat
Length: 30"
Chambers: 2 3/4"
Serial Number: 97959