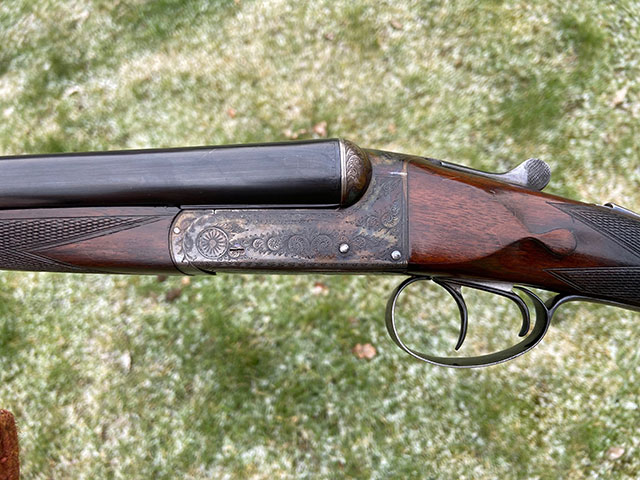 8
Baker 4397
A lightweight 16-bore boxlock ejector retaining almost all its original case colours and finish. Re-proofed for modern 70mm nitro cartridges (2 3/4" chambers). The gun has been cast-on about 1/8 for a left-handed user.
Enquire About this Gun
Details
Stock Number: 02V397
Gauge: 16
Weight: 5lbs 10oz
Location: England
Stock
Grip: Straight Hand
Length to heel: 14 1/2"
Length to centre: 14 1/2"
Length to toe: 15"
Forend
Catch: Anson
Ejectors: Southgate
Barrels
Type: Steel
Rib: Concave
Length: 26"
Chambers: 2 3/4"
Choke: right: I.C left: 1/2
Walls: right: 24 left: 24
Bores: right: 16.7mm left: 16.7mm
Serial Number: 4397