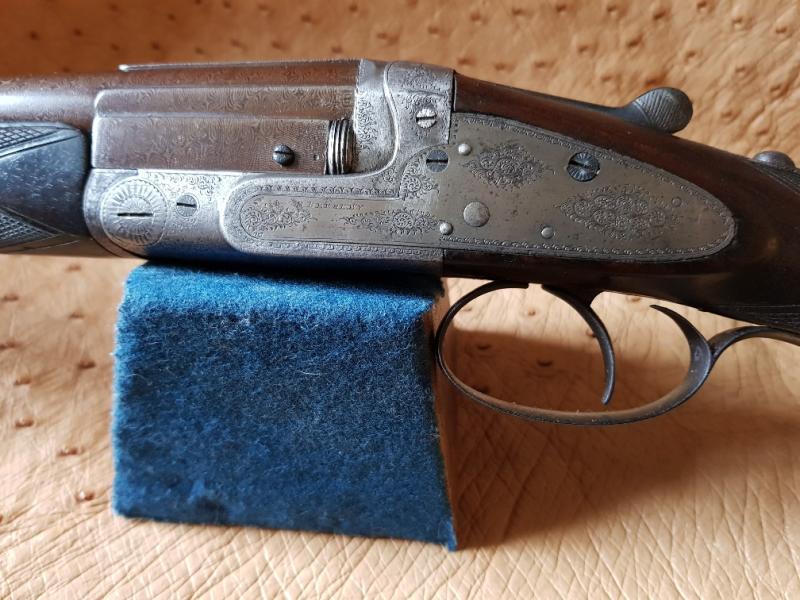 6
Beesley 1306
A Frederick Beesley, semi-ejector, sidelock, single barrel, 16-bore. Quite a rare combination. The barrel has been re-proofed for nitro and it has an automatic top safety.
Enquire About this Gun
Details
Maker: Beesley
Stock Number: 03M306
Gauge: 16
Location: England
Stock
Grip: Straight Hand
Length to centre: 13 3/4"
Barrels
Type: Damascus
Rib: None
Length: 28"
Chambers: 21/2"
Choke: right: Cylinder
Serial Number: 1306