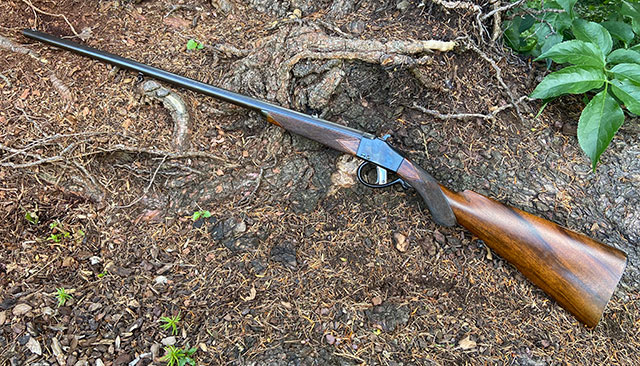 6
Bland & Sons 11868
An interesting an unusual rook rifle by T. Bland & Sons, The Strand, London. Depressing the tigger guard causes the trigger unit to swing forward and cock the lock. Good overall condition. Clean bores, one standing and one leaf sight.
Enquire About this Gun
Details
Maker: Thomas Bland
Stock Number: 09V868
Gauge: .300
Weight: 4lbs 13oz
Location: England
Stock
Grip: Semi Pistol Grip
Length to centre: 14"
Barrels
Type: Steel
Rib: Flat, stippled.
Length: 26"
Chambers: .300 Rook
Serial Number: 11868