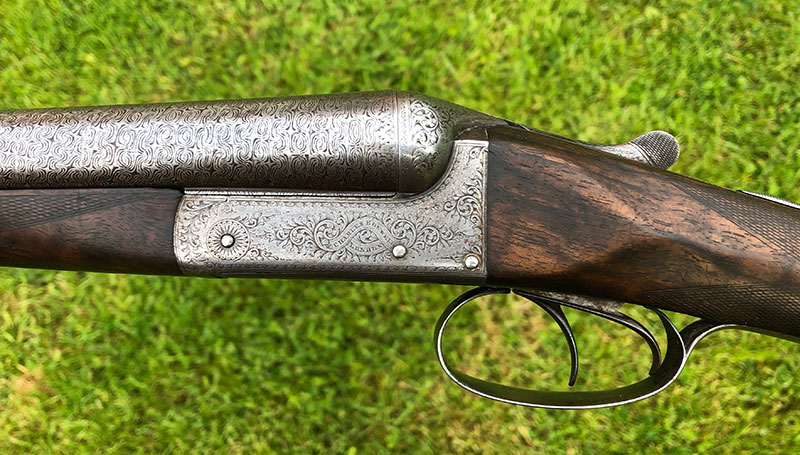 2
Boswell 13624
A good Charles Boswell boxlock in perfect working order with beautiful damascus barrels. Made with 2 3/4" chambers and proofed for 1 1/4oz of shot, which is unusual for a game-weight gun. A pefect candidate for a sympathetic cosmetic restoration. Chequer worn but nicely figured wood.
Enquire About this Gun
Details
Maker: Charles Boswell
Stock Number: 07V624
Type: Boxlock
Gauge: 12
Weight: 6lbs 6oz
Location: England
Stock
Grip: Straight
Length to heel: 14 3/8"
Length to centre: 14 3/8"
Length to centre: 15"
Forend
Catch: Anson
Ejectors: Deeley Box
Barrels
Type: Damascus
Rib: Concave
Length: 30"
Chambers: 2 3/4"
Choke: right: I.C left: 3/4
Walls: right: 24 left: 23
Bores: right: .732 left: .733
Serial Number: 13624