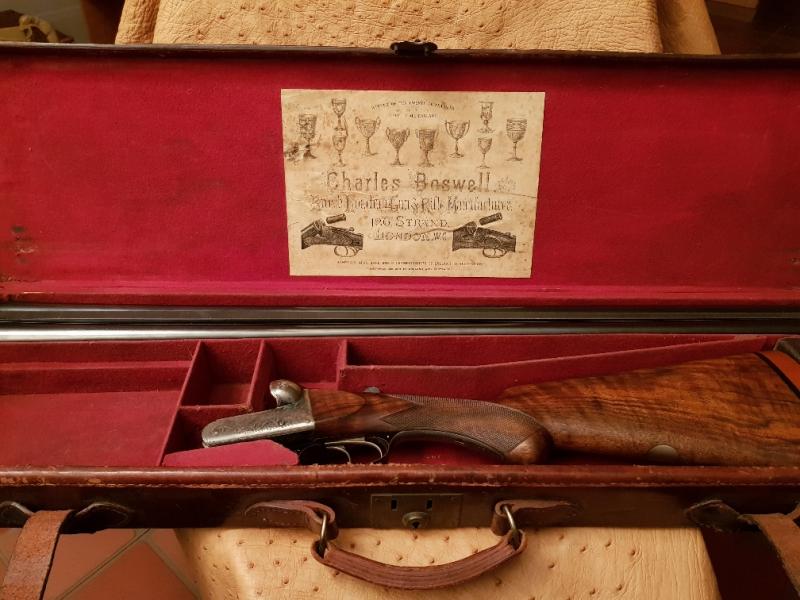 9
Boswell 17362
A very clean and original Charles Boswell boxlock, live pigeon trap gun. It appears to have been little used and never had any significant work done. Comes complete in original leather case with maker's trade label.
Enquire About this Gun
Details
Maker: Charles Boswell
Stock Number: 04M362
Gauge: 12
Weight: 7lbs 8oz
Location: England
Stock
Grip: Semi Pistol
Length to centre: 15 1/4"
Barrels
Type: Steel
Rib: Flat, filed
Length: 30"
Chambers: 2 3/4"
Choke: right: 1/2 left: Full
Serial Number: 17362