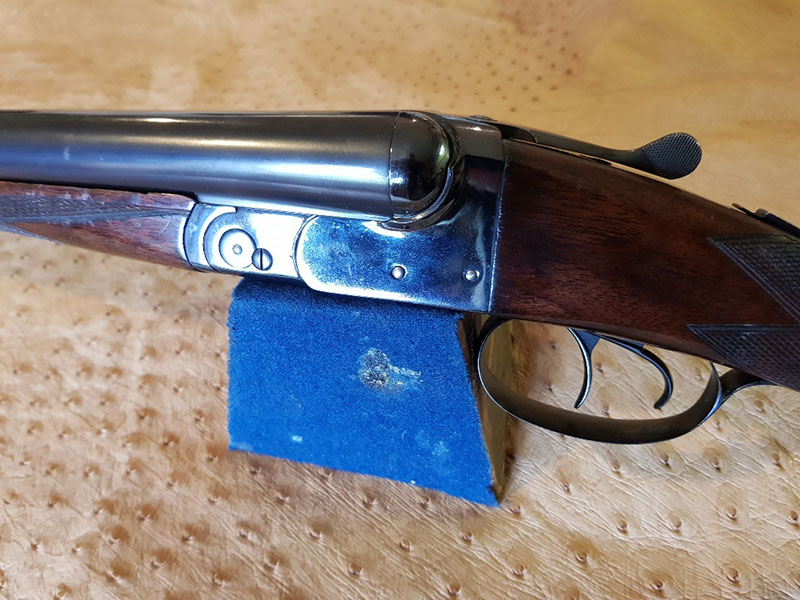 4
BSA 12-Bore
A very rare BSA boxlock non-ejector with 'Ribless' barrels of a type more usually found on Alex Martin guns. These guns are robust, handle surprisingly well and offer super value. Classics in their own right.
Enquire About this Gun
Details
Maker: BSA
Stock Number: 07M04
Gauge: 12
Weight: 6lbs 8oz
Location: England
Stock
Grip: Semi Pistol
Length to centre: 15 3/4"
Forend
Barrels
Type: Steel- Chopper-Lump
Rib: Ribless
Length: 30"
Chambers: 2 1/2"
Walls: right: 25 left: 25