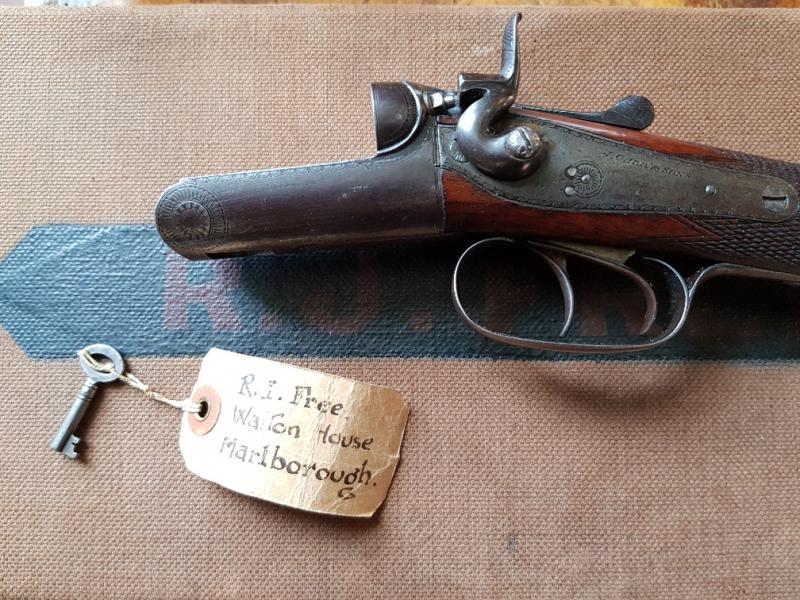 5
Carr & Sons 6573
A double barrel top-lever hammer gun by J. Carr & Sons, London. 28" nitro re-proofed barrels with 2 1/2" chambers. Cased, as original, with key and owner's name on lid.
Enquire About this Gun
Details
Gauge: 410
Location: England
Stock
Grip: Straight
Length to centre: 14 1/4"
Forend
Catch: Snap
Ejectors: None
Barrels
Type: Steel
Rib: Concave
Length: 28"
Chambers: 2 1/2"
Choke: right: 3/4 left: 3/4
Walls: right: 25 left: 25
Serial Number: 6573