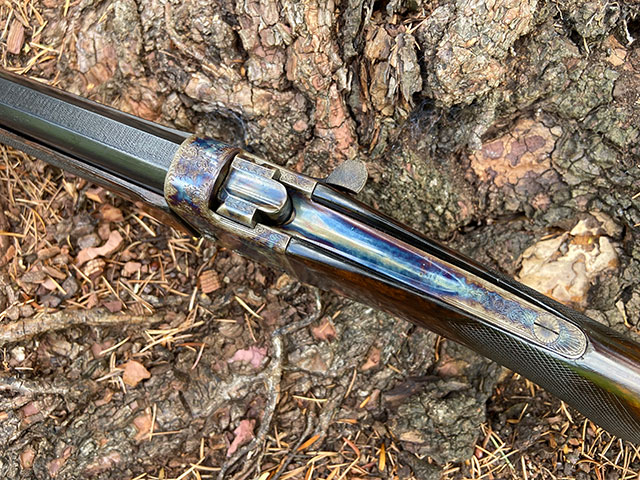 7
CASHMORE .297/250
A beautiful and very rare small-frame, take-down version of the 1881 Deeley & Edge patent falling block rifle. Made in 1894 in .297/250, this is teh smallest bore rook rifle makde in this configuration. The few others known are in .300 Rook. The rifle has been fully and professionally restored, including renewed case hardening by St.Ledger. It shoots two rounds on top of one another at 50-yards (target supplied with rifle). It is presented cased in a professionally re-lined, period rook-rifle case, with Cashmore label.
Enquire About this Gun
Details
Maker: Cashmore
Stock Number: 08V297
Gauge: .297/.250
Location: England
Stock
Grip: Semi Pistol Grip
Length to heel: 13 3/4"
Forend
Barrels
Type: Steel
Rib: Flat, stippled
Length: 26"
Serial Number: nvsn