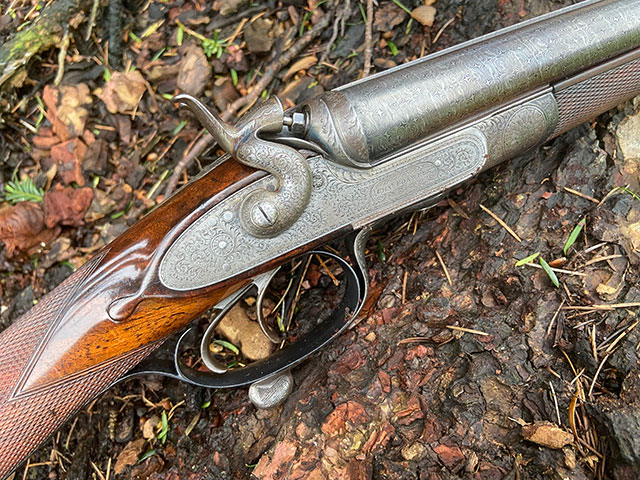 10
Charles Boswell 503
A beautifully proportioned, best, Boswell ,16-bore, hammer gun. Rebounding bar-locks, a blush of original case colour, pretty wood and full coverage engraving. Chambers lined and re-proofed at 900 BAR, 65mm. Probably the nicest Boswell we have seen and a first class, sympathetic restoration, by us.
Enquire About this Gun
Details
Maker: Charles Boswell
Stock Number: 12V503
Gauge: 16
Weight: 6lbs 6oz
Location: England
Stock
Grip: Straight Hand
Length to heel: 14 1/2"
Length to centre: 14 1/2"
Length to toe: 14 3/4"
Forend
Catch: Wedge
Ejectors: None
Barrels
Type: Damascus
Rib: Concave
Length: 29"
Chambers: 2 1/2" (65mm)
Choke: right: I.C left: 1/2
Walls: right: 25 left: 25
Serial Number: 503