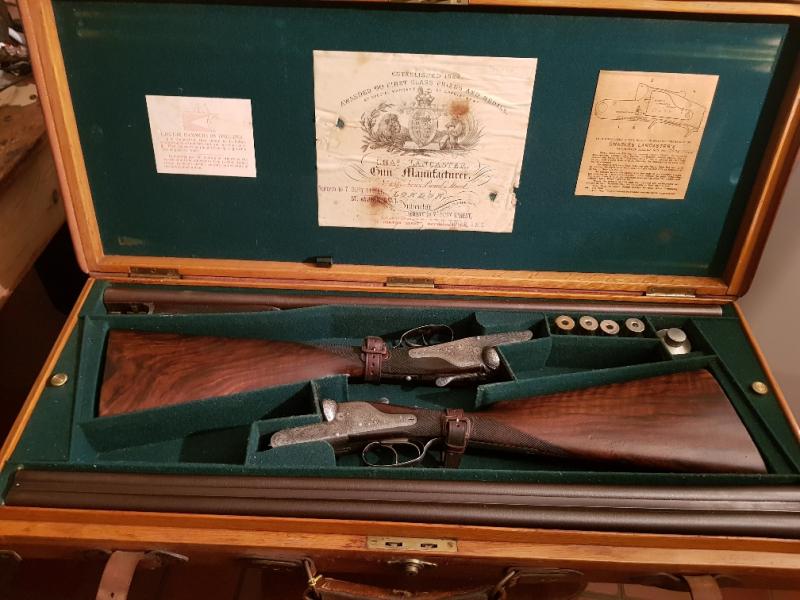 6
Charles Lancaster 12039
A very nice and original pair of 12-bore, assisted-opening (Beesley Patent), sidelock guns with beautiful 30" nitro damascus barrels. The No.1 gun also has an extra pair of (tightly choked) steel barrels made by G. E. Lewis of Birmingham in 1953. Built in 1903 for Baron Wharton, the guns are presented in their original case.
Enquire About this Gun
Details
Maker: Lancaster
Stock Number: 02M039
Gauge: 12
Location: England
Stock
Grip: Straight Hand
Length to centre: 14 1/2"
Forend
Barrels
Type: Damascus
Rib: Concave
Length: 30"
Chambers: 2 1/2"
Serial Number: 12039 & 12040