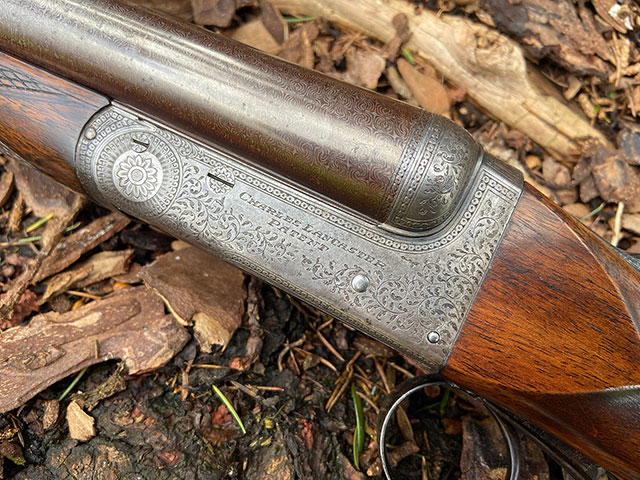 9
Charles Lancaster 14584
Beesley patent self-opening, spring-cocking body-action gun by Charles Lancaster with damascus barels, nitro proofed and in excellent mechanical condition. Finding a good example of this very clever and pleasant to use action is hard. This one is as good as we have seen. A lively handling 6lbs 5oz.
Enquire About this Gun
Details
Maker: Lancaster
Stock Number: 03V584
Gauge: 12
Weight: 6lbs 5oz
Location: England
Stock
Grip: Straight Hand
Length to heel: 14 1/2"
Length to centre: 14 1/2"
Length to toe: 14 3/4"
Forend
Catch: Snap
Ejectors: Perkes
Barrels
Type: Damascus
Rib: Concave
Length: 28"
Chambers: 2 1/2"
Choke: right: I.C left: 1/4
Walls: right: 21 left: 21
Bores: right: .737 left: .736
Serial Number: 14584