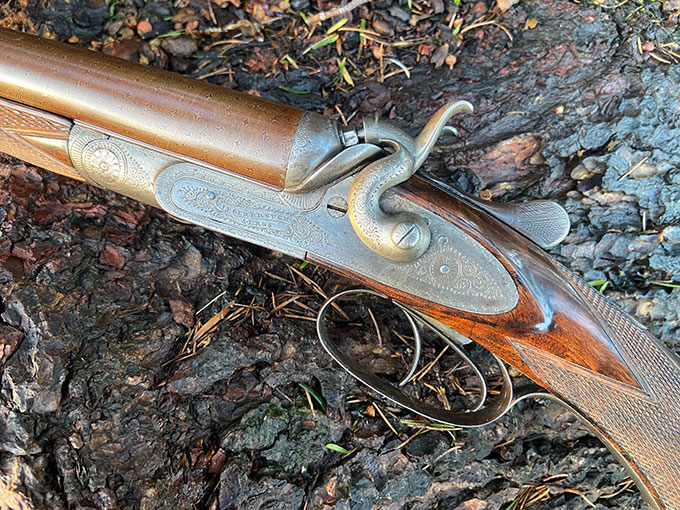 9
Clabrough & Bros 1450
A nice quality bar action hammer 12-bore by Clabrough Bros. Pistol-hand stock, nice damascis barrels, recently restored and serviced. The price just about covers the renovation costs incurred. A pretty gun ,which handles nicely.
Enquire About this Gun
Details
Maker: Clabrough & Bros
Stock Number: 12V450
Gauge: 12
Weight: 6lbs 8oz
Location: England
Stock
Grip: Pistol Grip
Length to heel: 14 1/2"
Length to centre: 14 1/4"
Length to toe: 14 3/4"
Forend
Catch: Scott
Ejectors: None
Barrels
Type: Damascus
Rib: Concave
Length: 30"
Chambers: 2 1/2"
Choke: right: I.C left: 1/2
Walls: right: 29 left: 29
Bores: right: .719 left: .719
Serial Number: 1450