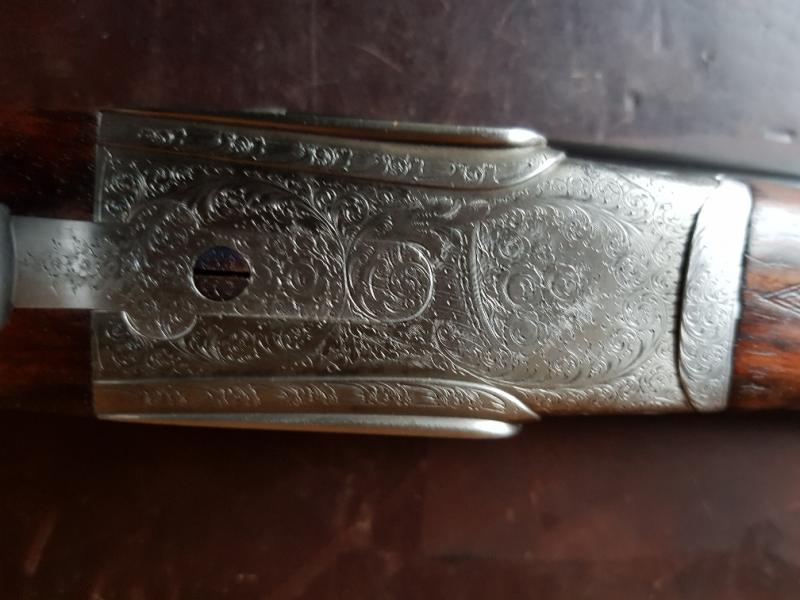 5
Cogswell & Harisson 54343
Cogswell & Harrison 'Extra Quality Victor' sidleock ejector with assisted opening action. Made for Lt. Col. Cyril Winthrop Macworth Praed of the Scots Guards. He headed the British Olympic shooting team and instructed at the commando training centre at Fort William in WW2. The gun is cased, with accessories.
Enquire About this Gun
Details
Maker: Cogswell & Harrison
Gauge: 12
Location: England
Stock
Grip: Straight
Length to centre: 14 7/8"
Forend
Catch: Anson
Ejectors: Avant Tout
Barrels
Type: Steel
Rib: Game
Length: 30"
Chambers: 2 3/4"
Choke: right: 1/4 left: 3/4
Serial Number: 54343