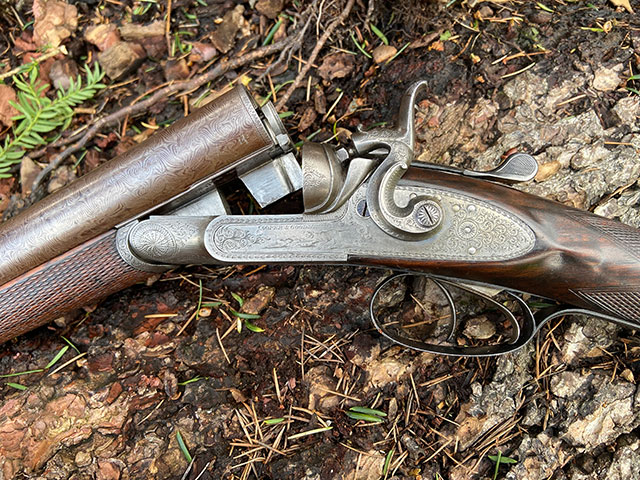 5
Cooper & Goodman 431
A nitro proof 12-bore damascus barrelled hammer gun by Cooper & Goodman. Nice quality all over, Thomas patent bolting system, ornate hammers, engraved with scolls and game scenes. Full metal buttt plate. 6lbs 14oz, nicely figured stock, a very good game gun in good mechanical and cosmetic order.
Enquire About this Gun
Details
Maker: Cooper & Goodman
Stock Number: 12V431
Gauge: 12
Weight: 6lbs 14oz
Location: England
Stock
Grip: Straight Hand
Length to heel: 14"
Length to centre: 14"
Length to toe: 14 1/2"
Forend
Catch: Wedge
Ejectors: None
Barrels
Type: Damascus
Rib: Concave
Length: 30"
Chambers: 2 1/2"
Choke: right: Cylinder left: Cylinder
Walls: right: 23 left: 23
Bores: right: .738 left: .735
Serial Number: 431