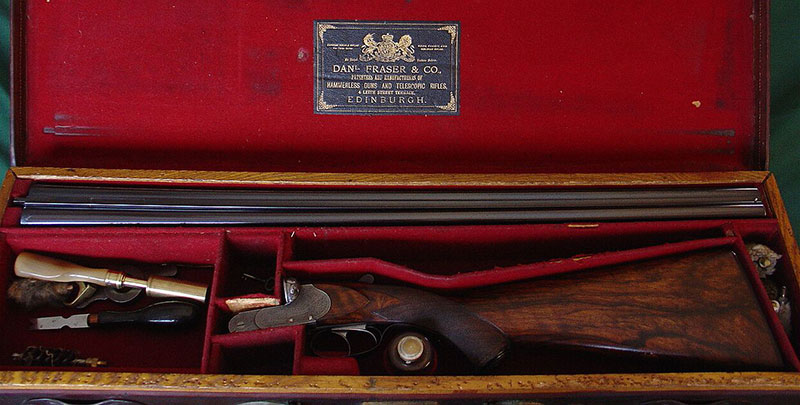 4
Daniel Fraser 16-Bore
A typically high quality and distinctive Fraser best boxlock with intercepting safety sears. Carved fences, sylised rope borders and fine scroll engraving. Nice, dark, figured stock and chequered triggers. Cased with accessories. As fine a quality boxlock as you can buy.
Enquire About this Gun
Details
Stock Number: 07B3
Type: Boxlock
Gauge: 16
Weight: 6lbs
Location: United States
Stock
Grip: Pistol
Length to centre: 14 5/8"
Forend
Catch: Anson
Ejectors: Yes
Barrels
Type: Steel
Rib: Concave
Length: 28"
Chambers: 2 1/2"
Choke: right: I.C left: Full
Walls: right: 23 left: 20
Bores: right: 673 left: 671