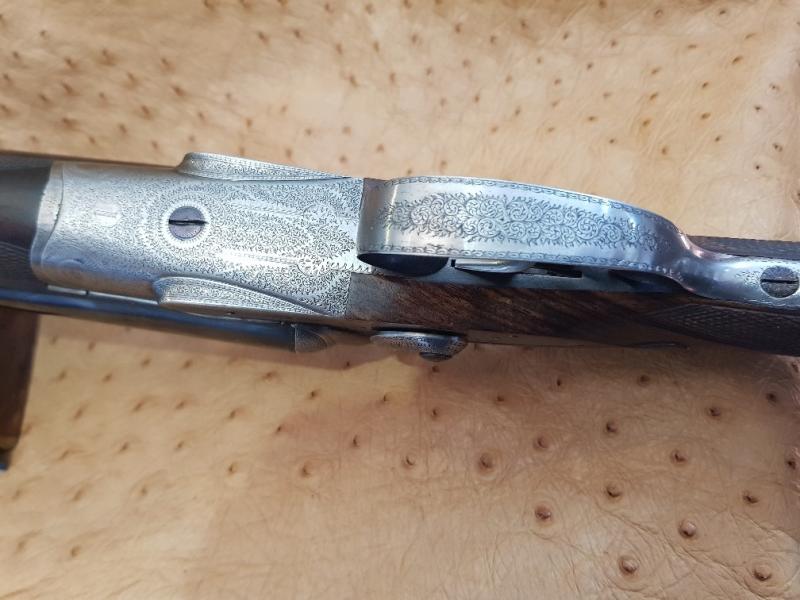 8
Dickson 3486
Made in 1877, sleeved to 28 1/2" and nitro proofed. The gun has been re-stocked and is now in very good order, ready for use with standard steel cartridges and a pracical classic in all respects. The gun has lovely, bar-action locks and rebounding hammers, elegant percussion fences and fine scroll engraving. Dickson 16-bore hammer guns are vary rarey seen.
Enquire About this Gun
Details
Maker: Dickson
Gauge: 16
Location: England
Stock
Grip: Straight Hand
Length to centre: 15 1/4"
Barrels
Type: Steel (sleeved)
Rib: Concave
Length: 28 1/2"
Chambers: 2 1/2"
Walls: right: 30+ left: 30+