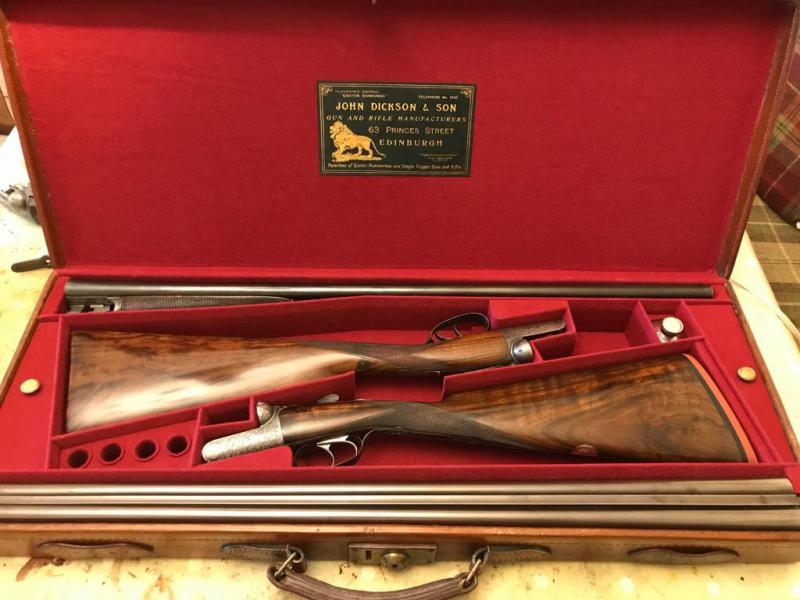 7
Dickson Pair
A matched pair of rare 16-bore round action guns by John Dickson of Edinburgh. The pair match well but could be enhanced to suit the customer, regarding length etc. One gun has original damascus barrels, teh other has ben sleeved. Cased in a Dickson leather double case with trade label.
Enquire About this Gun
Details
Maker: Dickson
Gauge: 16
Location: England
Stock
Grip: Straight Hand
Length to centre: 15 1/2"
Forend
Catch: Anson
Ejectors: Dickson
Barrels
Type: Damascus and Steel Sleeved
Rib: Concave
Length: 28"
Chambers: 2 1/2"