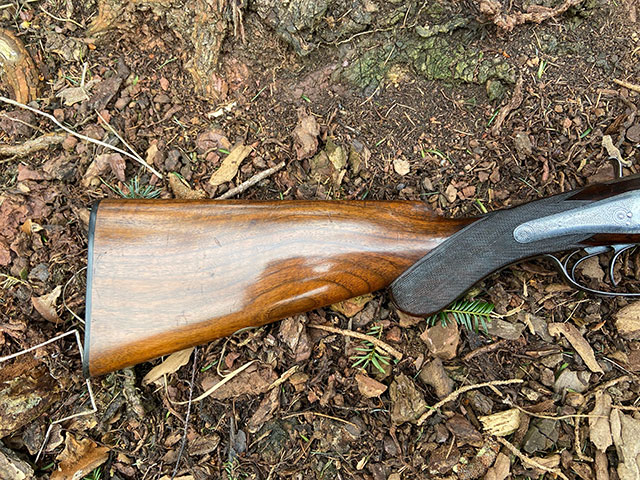 7
E. West 6666
A 10-bore, back-action hammer gun with nitro re-proofed damascus barrels and 3" (76mm) chambers. Jones under-lever action, rebound locks, in good mechanical order.
Enquire About this Gun
Details
Stock Number: 03V666
Gauge: 10
Weight: 7lbs 7oz
Location: England
Stock
Grip: Semi Pistol Grip
Length to heel: 14 1/4"
Length to centre: 14 1/4"
Length to toe: 15"
Forend
Catch: Deeley & Edge
Ejectors: None
Barrels
Type: Damascus
Rib: Concave
Length: 31"
Chambers: 3"
Choke: right: I.C left: I.C
Bores: right: 20.1mm left: 20.1mm
Serial Number: 6666