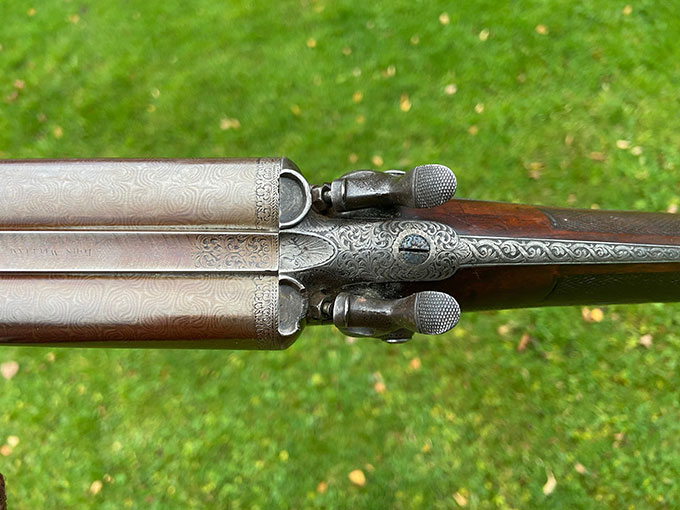 8
Edge 1650
A very shootable converted pinfire by J.W. Edge. Jones under-lever action. 29" damascus barrels with nitro proof and excellent wall thickness. Woodwork in very sound condition. The gun is tight on-face and appears robust and practical, as well as beautifully engraved with a degree of original finish. Nice non-rebounding back-locks with game scene and scroll engraving.
Enquire About this Gun
Details
Maker: Edge
Stock Number: 11V650
Gauge: 12
Weight: 6lbs 11oz
Location: England
Stock
Grip: Straight Hand
Length to heel: 14 1/2"
Length to centre: 14 1/2"
Length to toe: 15"
Forend
Catch: Wedge
Ejectors: None
Barrels
Type: Damascus
Rib: Concave
Length: 29"
Chambers: 2 1/2"
Choke: right: T.C left: T.C
Walls: right: 35 left: 30
Bores: right: .729" left: .729"
Serial Number: 1650