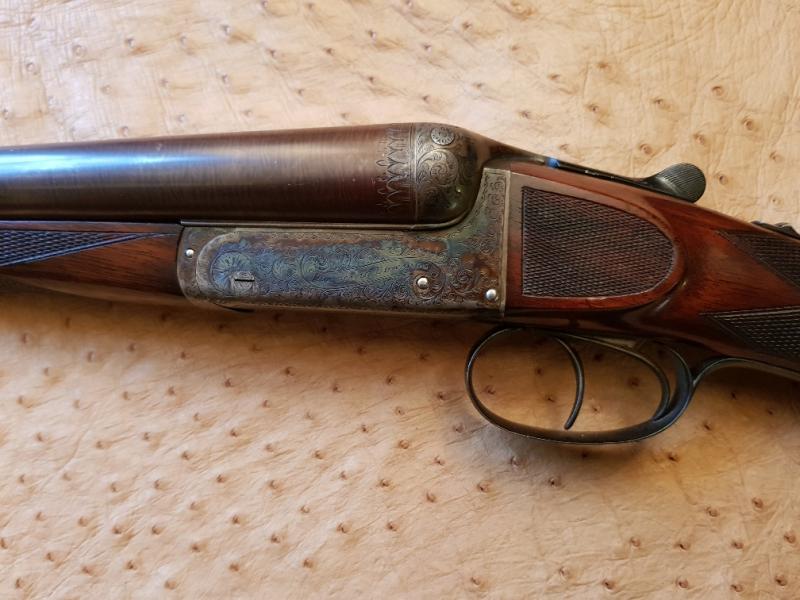 8
Edwards 3847
An immaculate 10-bore boxlock with Greener type 'treble-wedge-fast' bolting system, retaining almost 100% original finish and appearing almost unused. Re-proofed in 1998 in London for 3" nitro. At 8lbs 8oz, it will absorb heavy charges comfortably.
Enquire About this Gun
Details
Gauge: 10
Weight: 8lbs 8oz
Location: England
Stock
Grip: Pistol Grip
Length to heel: 14 3/4"
Length to centre: 14 3/4"
Length to toe: 15 1/8"
Forend
Catch: Anson
Ejectors: Southgate
Barrels
Type: Damascus
Rib: Semi-flat stippled
Length: 31 3/4"
Chambers: 3"
Serial Number: 3847