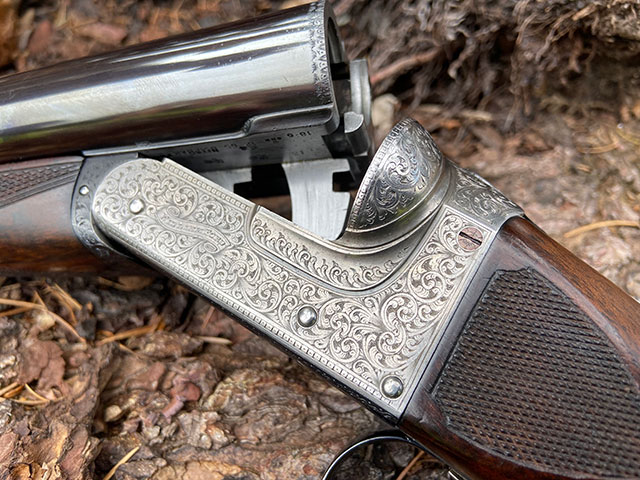 8
Ford 10068
A best quality 12-bore game gun by William Ford, who made his name as W.W. Greener's best barrel maker. A very high quality Anson & Deeley action with chopper-lump barrels, bolstered radius, top-lever and Southgate ejectors. Professionally restored to a very high standard in 2007 and little used since. A first class boxlock with lovely detailling, bold engraving and well figured wood.
Enquire About this Gun
Details
Maker: Ford
Stock Number: 08V068
Gauge: 12
Location: England
Stock
Grip: Straight Hand
Length to heel: 14 1/2"
Length to centre: 14 1/4"
Length to toe: 15"
Forend
Catch: Anson
Ejectors: Southgate
Barrels
Type: Steel Chopperlump
Rib: Concave
Length: 28"
Chambers: 2 1/2"
Choke: right: I.C left: 1/2
Walls: right: 21 left: 21
Serial Number: 10068