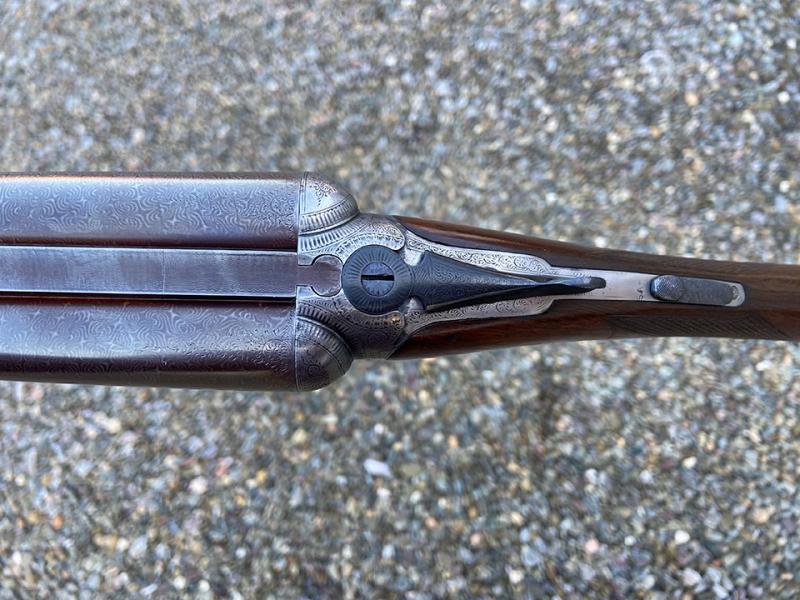 4
Ford 10237
A sound 12-bore Birmingham boxlock with nice Damascus barrels. No name on action or rib but flats stamped 'W. FORD', denoting William Ford as the maker. Ford was Greener's best barrel maker before setting up in business for himself. The gun has been well restored and is in very good cosmetic and mechanical order.
Enquire About this Gun
Details
Maker: Ford
Stock Number: 01V237
Gauge: 12
Weight: 6lbs 6oz
Location: England
Stock
Grip: Straight Hand
Length to heel: 15"
Length to centre: 14 3/4"
Length to toe: 15 1/4"
Forend
Catch: Deeley & Edge
Ejectors: None
Barrels
Type: Steel
Rib: Concave
Length: 30"
Chambers: 2 1/2"
Choke: right: I.C left: 1/4
Walls: right: 24 left: 24
Serial Number: 10237