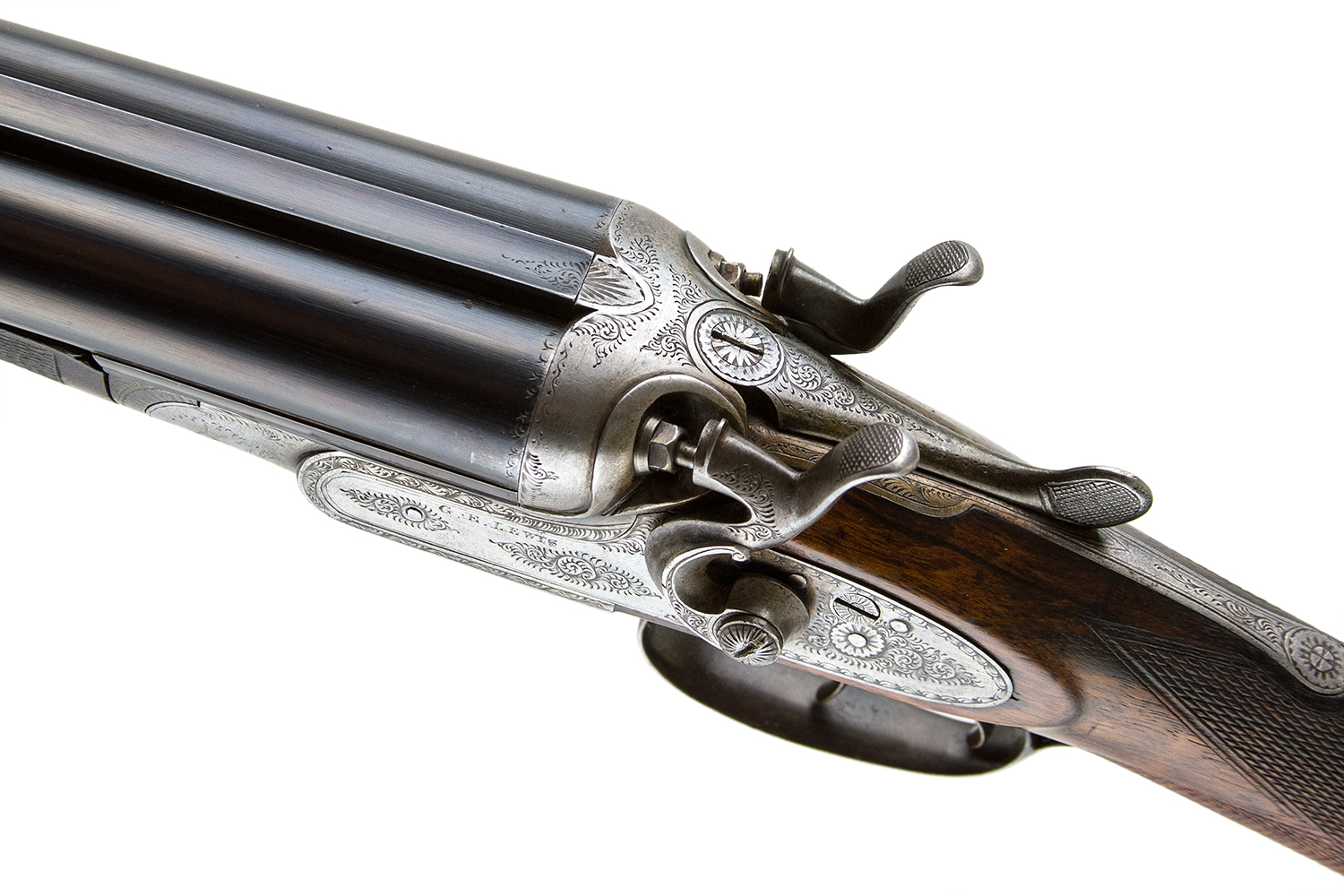 2
G.E Lewis 20-Bore
A heavy 20-bore bar-action hammer gun by G.E Lewis, who was best known for his wildfowling guns. Well-shaped fences, good scroll engraving and sound overall. At this weight it will shoot 2 3/4" cartridges comfortably.
Enquire About this Gun
Details
Maker: G.E Lewis
Stock Number: 07D033
Type: Hammer Gun
Gauge: 20
Weight: 7lbs 5oz
Stock
Grip: Straight
Length to centre: 14 7/8"
Forend
Catch: Snap
Ejectors: N/A
Barrels
Type: Steel
Rib: Concave
Length: 28 3/8"
Chambers: 2 3/4"
Choke: right: I.C left: I.C
Bores: right: .612 left: .612