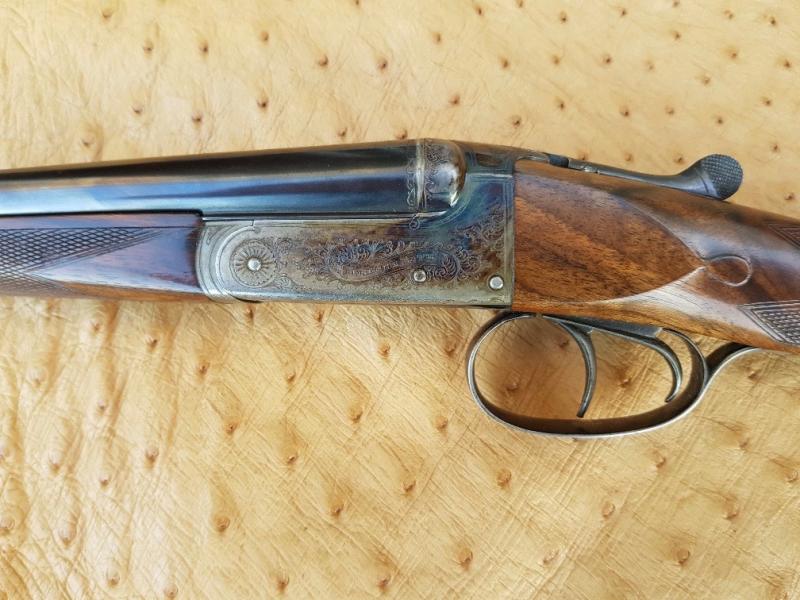 7
George Bate 4177
An immaculate and high quality .410 boxlock non-ejector by George Bate, with 27" barrels and a lovely figured 14 3/4" stock. A Birmingham made gun with drop points and side panels, top-lever action, retaining a great deal of original case colour. Beautifully finished and in showroom condition.
Enquire About this Gun
Details
Maker: Bate
Stock Number: 08M177
Gauge: 410
Weight: 4lbs 7oz
Location: England
Stock
Length to centre: 14 3/4"
Forend
Catch: Snap
Ejectors: None
Barrels
Type: Steel
Rib: Concave
Length: 27"
Chambers: 2 1/2"
Choke: right: 1/2 left: 1/2
Walls: right: 25+ left: 25+
Serial Number: 4177