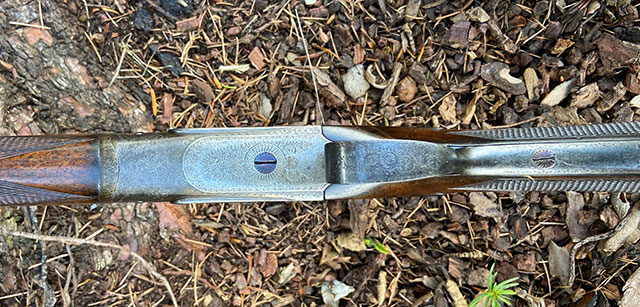 7
George Gibbs 1575
A very well preserved .300 Rook rifle by George Gibbs of Bristol. Perfect wood-to metal fit, pretty walnut stock and a high percentage of original finish on steel parts.Standing and leaf sights, mechanically perfect, good bore. Supplied in its leather trimmed canvas case with Gibbs trade label.
Enquire About this Gun
Details
Maker: Gibbs
Stock Number: 08VG575
Gauge: .300
Stock
Grip: Pistol Grip
Length to centre: 13 3/4"
Forend
Barrels
Type: Steel
Rib: Flat, stippled.
Length: 28"
Chambers: .300
Serial Number: 1575