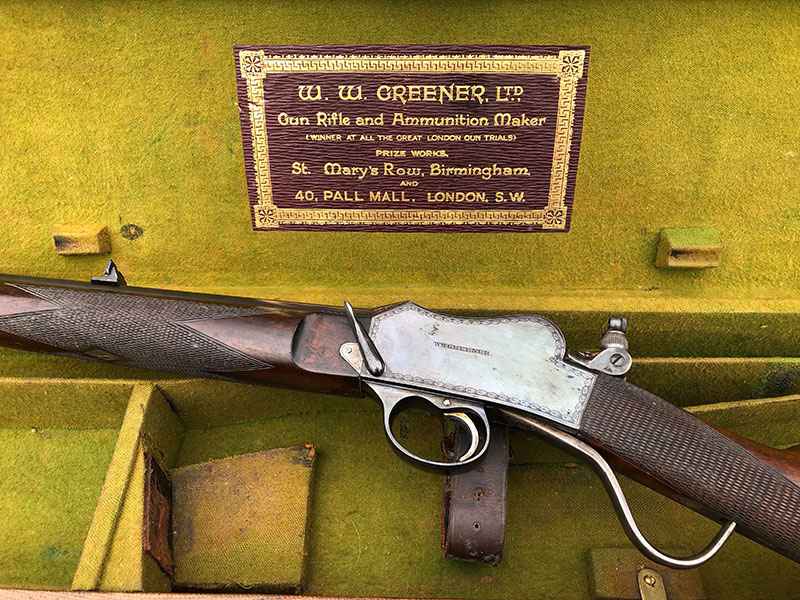 6
Greener .22
A very good example of a Greener .22 rimfire Martini-action, ake-down rifle with detachable mechanism, cased and fitted with a period 'scope. Cased in its period case with W.W Greener trade label.
Enquire About this Gun
Details
Maker: Greener
Stock Number: 08V113
Gauge: .22
Location: England
Stock
Grip: Straight
Length to centre: 14 1/2"
Forend
Barrels
Type: Steel- Chopper-Lump
Rib: Leaf Sights
Length: 25"
Chambers: .22 R/F
Serial Number: 20113