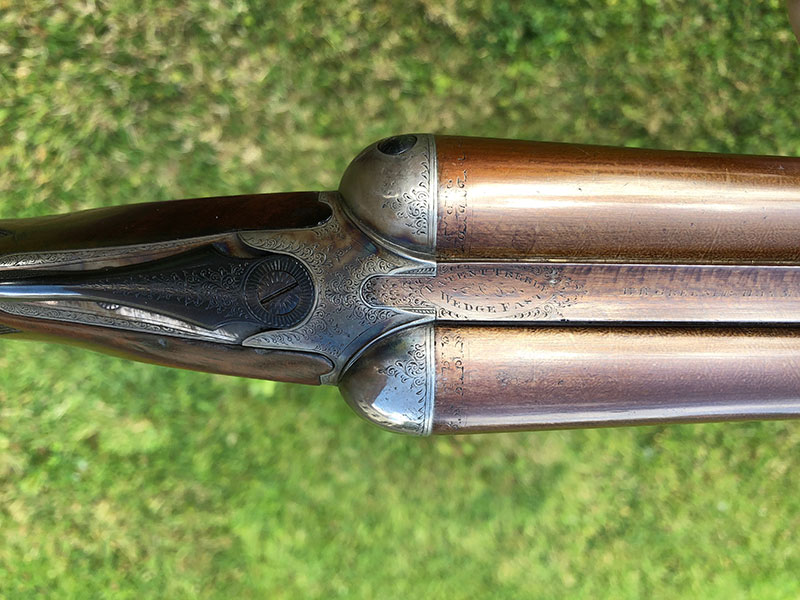 5
Greener 3407
A really nice example of Greener's Facile Princeps action with the Treble Wedge Fast crossbolt. Nitro-reproofed Damascus barels with clean bores and great measurements. Unusually well-coloured and figured wood and about 35% original case colours. The qualith and mechanical excellence of a Greener Facile Princeps without the tricky ejector work. Top safety instead of the normal Greener side-safety. Greener charged an extra £1 for this!
Enquire About this Gun
Details
Maker: Greener
Stock Number: 08V407
Gauge: 12
Weight: 6lbs 10oz
Location: England
Stock
Grip: Straight
Length to centre: 14 1/2"
Forend
Catch: Deeley & Edge
Ejectors: None
Barrels
Type: Damascus
Rib: Concave
Length: 30"
Chambers: 2 1/2"
Choke: right: 1/4 left: 3/4
Walls: right: 31 left: 29
Bores: right: .740 left: .740
Serial Number: 3407