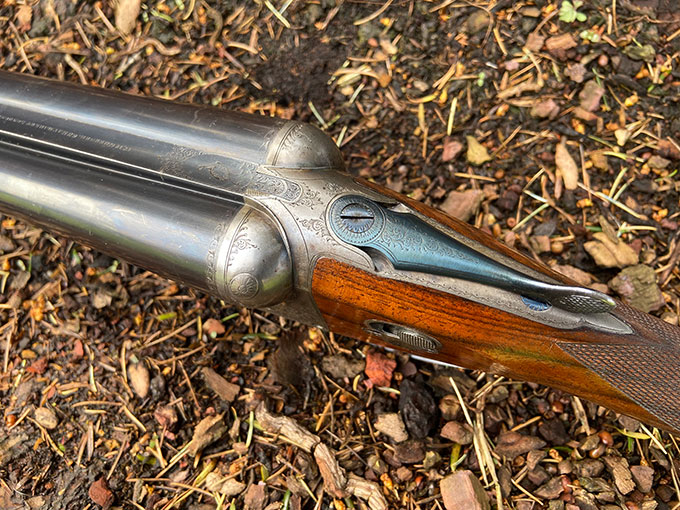 7
Greener 46590
Classic Greener FH50 Facile Princeps action with Baker patent forend ejectors (much more reliable than Greener's in-house ejector work). Classic side-safety, scroll engraving and Greener cross-bolt acting as a third bite. Nice, long stock with 1/2" horn butt plate. Slightly cast-on for the left hander. A very nice, mechanically excellent, example of Greener's most reliable and developed version of the Facile Princeps. Made in 1898.
Enquire About this Gun
Details
Maker: Greener
Stock Number: 05NB590
Gauge: 12
Weight: 6lbs 11oz
Location: England
Stock
Grip: Straight Hand
Length to heel: 16"
Length to centre: 15 3/4"
Length to toe: 16 1/2"
Forend
Catch: Anson
Ejectors: Baker
Barrels
Type: Steel
Rib: Concave
Length: 30"
Chambers: 2 1/2"
Choke: right: I.C left: 1/4
Walls: right: 24 left: 25
Bores: right: .729" left: .729"
Serial Number: 46590