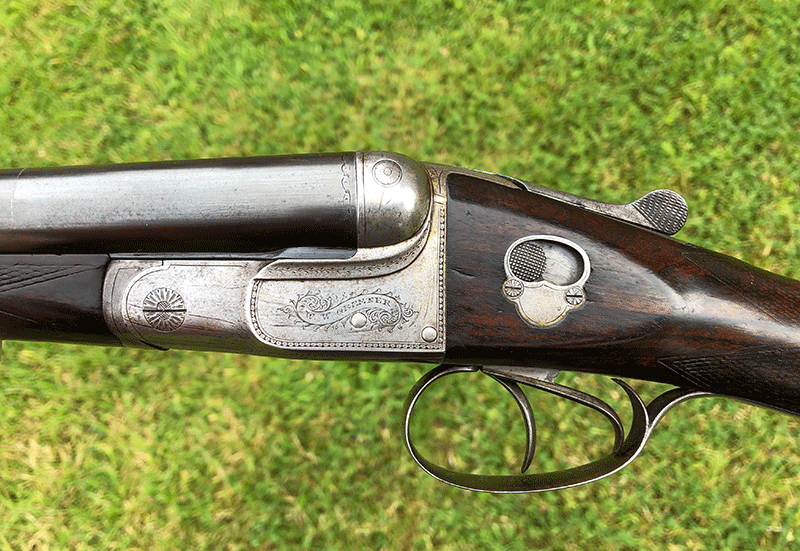 5
Greener 57640
A very usable Greener F16 Grade, Facile Princeps action with side safety. Nice wood, no abuse, an honest 16-bore with a lot of life in it. Could use a strip and clean and would respond well to a basic restoration.
Enquire About this Gun
Details
Maker: Greener
Stock Number: 08V640
Gauge: 16
Weight: 6lbs 0oz
Location: England
Stock
Grip: Straight
Length to centre: 14 1/2"
Forend
Catch: Deeley & Edge
Ejectors: None
Barrels
Type: Steel (Sleeved)
Rib: Concave
Length: 25 3/4"
Chambers: 2 1/2"
Choke: right: 1/2 left: 1/2
Walls: right: 30+ left: 30+
Bores: right: .662 left: .662
Serial Number: 57640