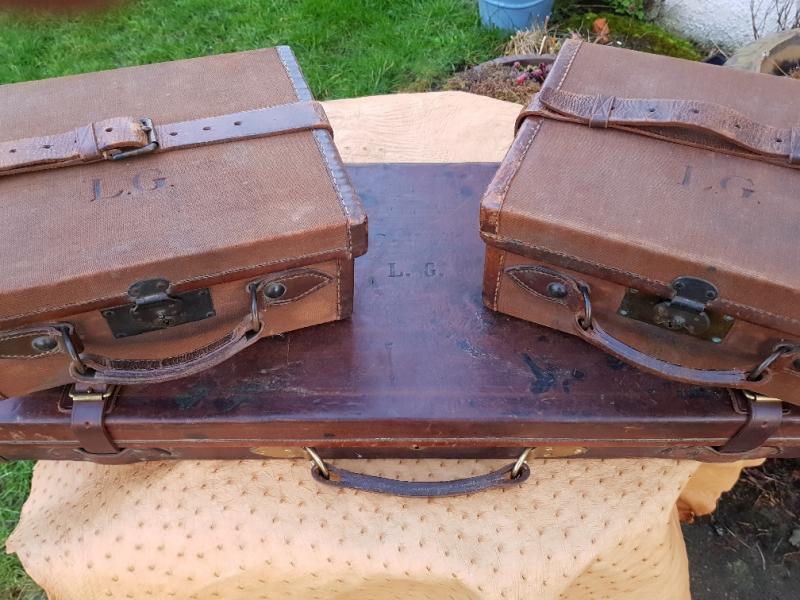 11
Harkom (Pair) 1983
Pair of 12 bore Hammer guns by Harkom , Edinburgh nos. 1563 and 1983. A composed, but identical , pair of top lever guns made for the 5th Earl of Warwick in 1882 and 1897 and gifted to his son Leopold Greville ( styled Lord Brooke between 1893 and 1924) . He succeeded to the title " 6th Earl of Warwick " in 1924 and died in 1928 . He was appointed a Member of the Royal Victorian Order in 1905 and in November of that year ( aged 22 ) was invited to a four day shoot at Sandringham by King Edward V11. Other guns attending included the Duke of Marlborough and Lord Lovat and on the fourth day of the shoot the estate's record bag of 1342 grey partridge was achieved . Also included is a pair of Harkom canvas cartridge magazines marked L.G. as is the oak and leather case for the guns .


Enquire About this Gun
Details
Maker: Joseph Harkom
Stock Number: 03M983
Gauge: 12
Location: England
Stock
Grip: Straight Hand
Length to centre: 14"
Forend
Barrels
Type: Damascus
Rib: Concave
Length: 30"
Chambers: 2 3/4"
Choke: right: I.C left: I.C