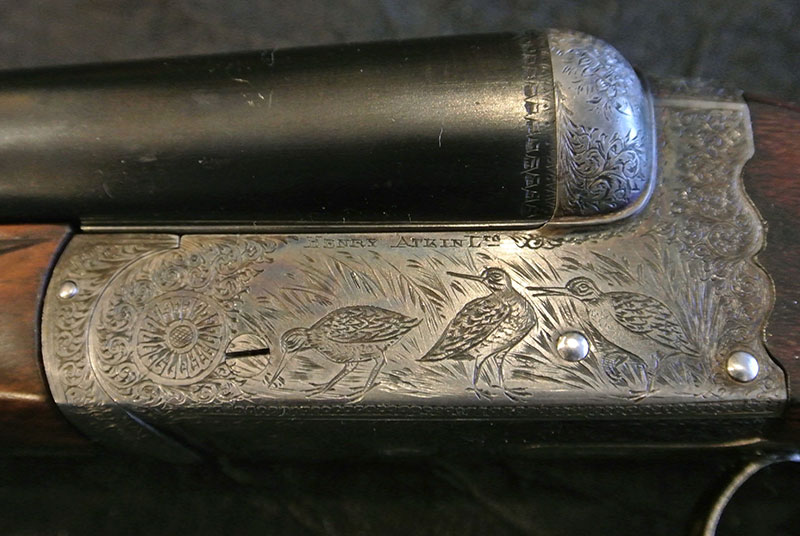 2
Henry Atkin 3397
A best quality Henry Atkin boxlock ejector with lovely game scene engraving and retaining a lot of original case colour. Best scroll-back action with hidden third bite. In maker's best oak and leather case with some accessories.
Enquire About this Gun
Details
Maker: Henry Atkin
Stock Number: 07N397
Type: Boxlock
Gauge: 12
Weight: 6lbs 8oz
Location: United States
Stock
Grip: Straight
Length to heel: 15"
Length to centre: 15"
Length to toe: 15 1/4"
Forend
Catch: Anson
Ejectors: Yes
Barrels
Type: Steel
Rib: Concave
Length: 28 1/2"
Chambers: 2 1/2"
Choke: right: Cylinder left: Full
Walls: right: 21 left: 30
Serial Number: 3397