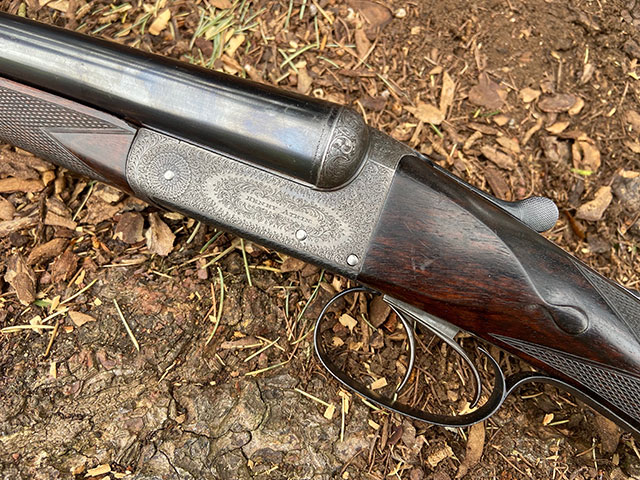 8
Henry Atkin 550
Best quality Henry Atkin (Styled 'Henry Atkin from Purdey's') boxlock ejector with sleeved barrels. Very clean and crisp action, showing little wear, well sleeved barrels, suitable for 65mm standard steel shot. Mechanically very good, a best quality steel-shot safe boxlock for not much money.
Enquire About this Gun
Details
Maker: Atkin
Stock Number: 04V550
Gauge: 12
Weight: 6lbs 4 1/2oz
Location: England
Stock
Grip: Straight Hand
Length to heel: 14 1/2"
Length to centre: 14 1/2"
Length to toe: 15"
Forend
Catch: Anson
Ejectors: Phillipson & Baker
Barrels
Type: Steel (Sleeved)
Rib: Concave
Length: 28"
Chambers: 2 1/2"
Choke: right: I.C (6) left: Half (19)
Walls: right: 30+ left: 30+
Bores: right: .729" left: .729"
Serial Number: 550