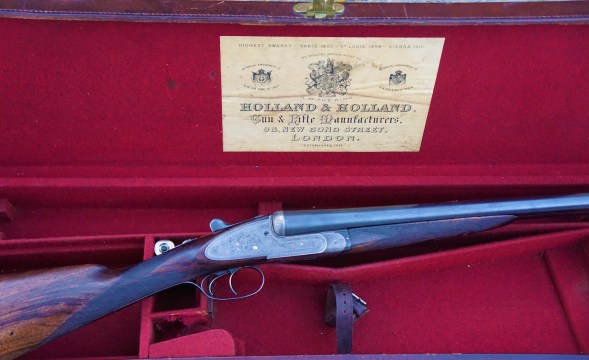 4
Holland & Holland 881
Holland & Holland 12-bore No.2 model made for Third Viscount Esher. Nice border and scroll engraving and in very good order. A classic English game gun, not quite as lavishly engraved as a 'Royal' but mechanically identical. In its maker's case with trade label.
Enquire About this Gun
Details
Maker: Holland & Holland
Stock Number: 07E881
Gauge: 12
Weight: 6lbs 6oz
Stock
Grip: Straight
Length to centre: 14 3/8"
Forend
Catch: Anson
Ejectors: Holland/Southgate
Barrels
Type: Steel
Rib: Concave
Length: 30"
Chambers: 2 1/2"
Choke: right: I.C left: I. C
Serial Number: 20881